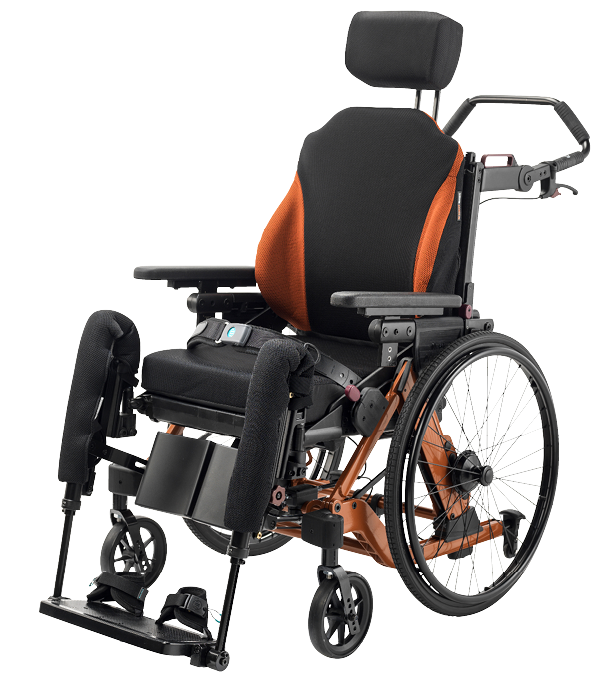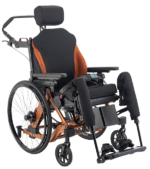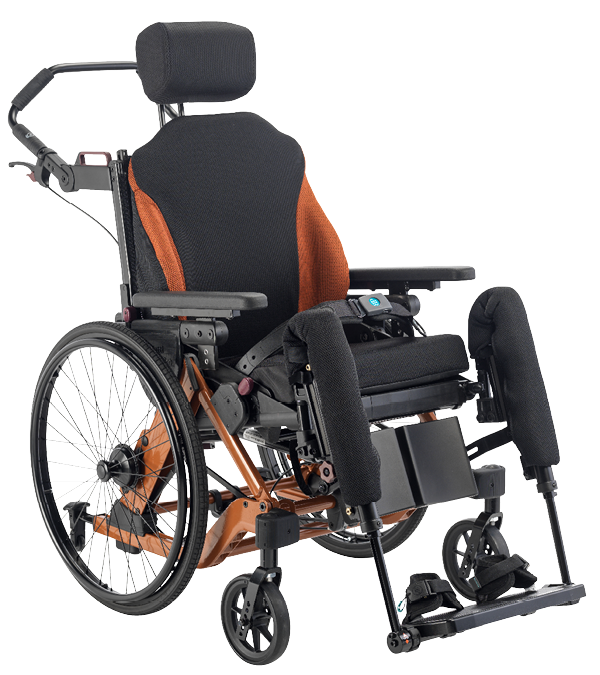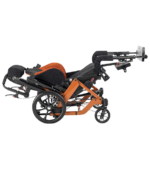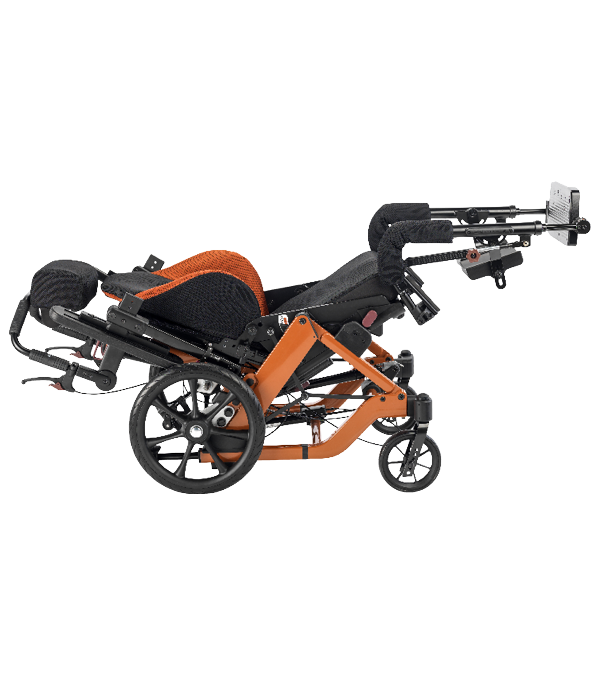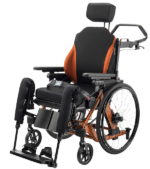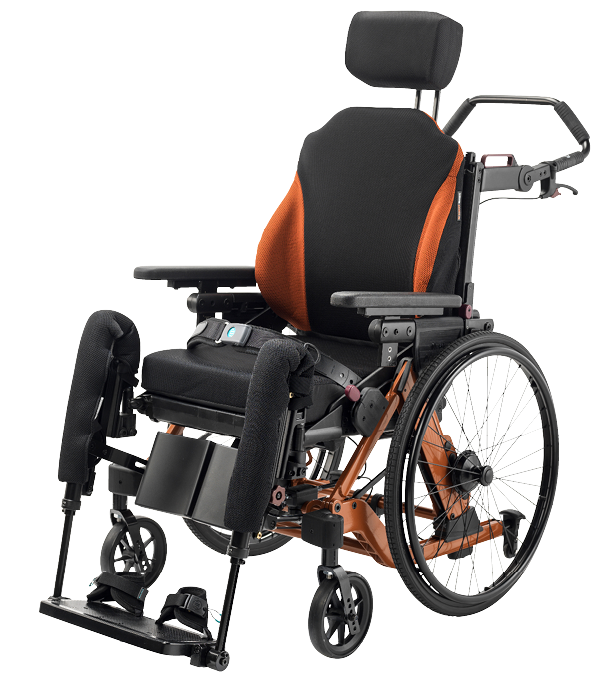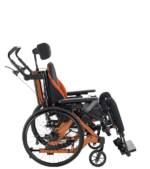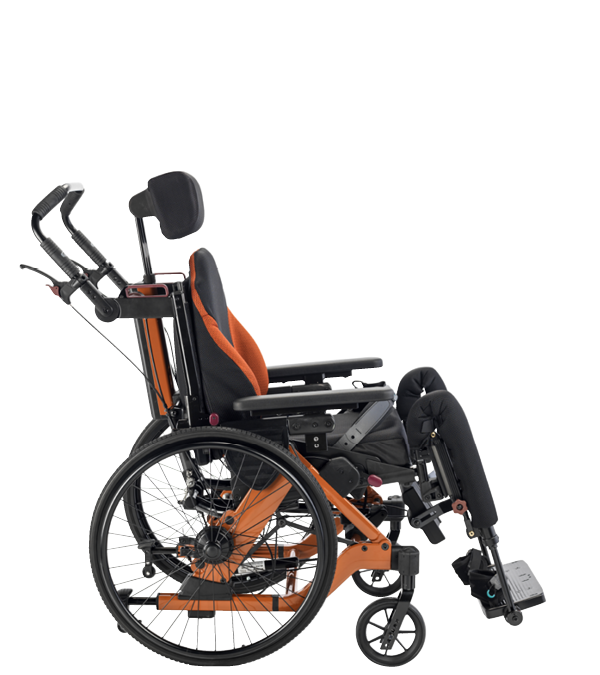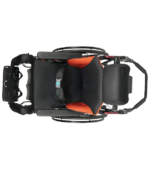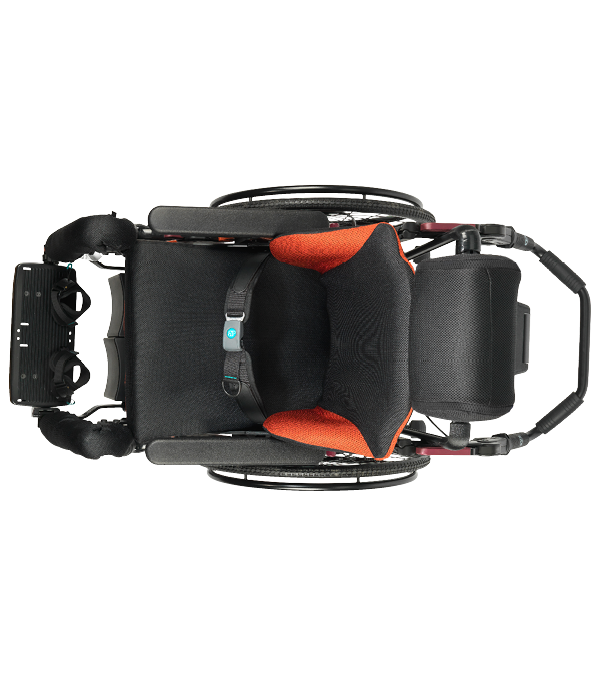 Netti Dynamic AdaptPro
With the development of Netti Dynamic AdaptPro, we take healthy seating to a new level. The user can simply stay comfortable in the chair for longer time.
Dynamic back and seat unit
Optional dynamic leg supports and head support
20% lower peak pressure
Designed for stability and comfort
Less risk of sliding and shearing
So if you are looking for a complete dynamic wheelchair for users with symptoms such as total extension spasms or involuntary movements of the hip/back, this is the wheelchair to choose. Patented solutions ensure a very stable wheelchair that is compact and easy to maneuver.
Guide for choice of strength of the Netti dynamic back cylinder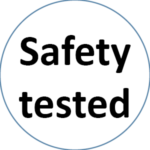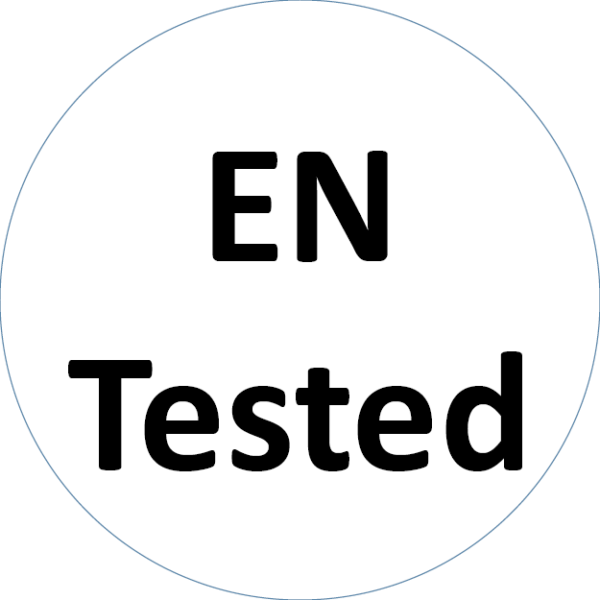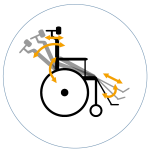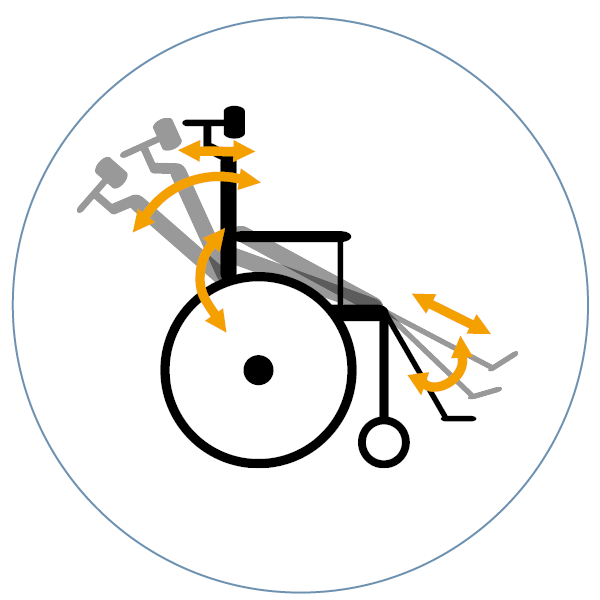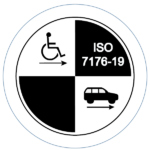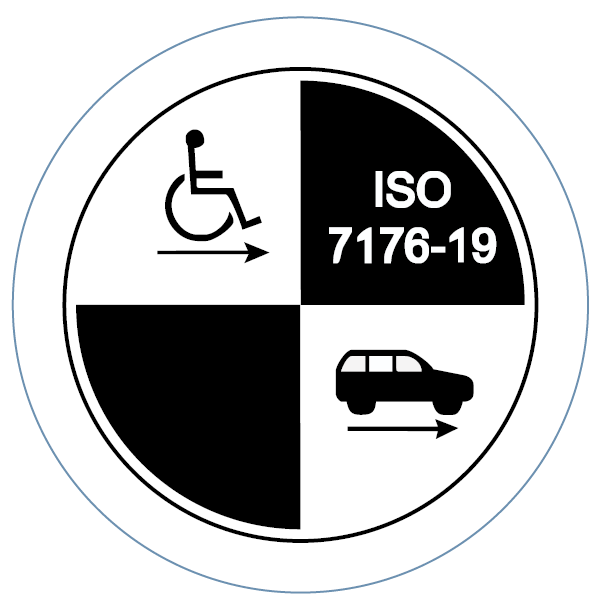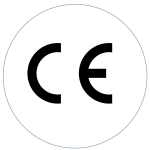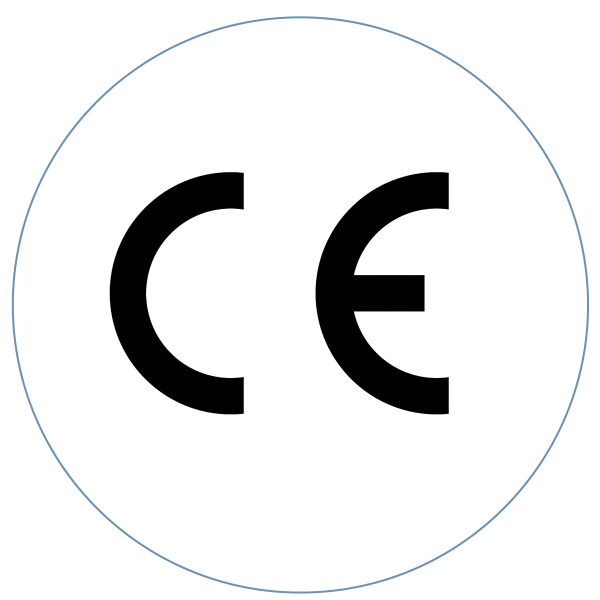 Why choose this chair?
Configuration possibilities
Specifications
Videos
Downloads
Spare part catalogue
When to choose a Netti Dynamic AdaptPro
We recommend the Netti Dynamic AdaptPro when you are looking for at dynamic chair with the following highlights:
Dynamic seat, back and leg supports.
Optional dynamic head support
Extreme stable construction
Revolvable arm supports for easy transfer and close user contact.
Higher user weight
Reinforced chair
When to choose a complete dynamic wheelchair?
A complete dynamic wheelchair is indicated when the symptoms of the user result in a total extension spasm or in involuntary movements of the hip/back which in most cases also affects the legs.
THE ADVANTAGES OF A DYNAMIC WHEELCHAIRS
Allowing movement
Distributing forces
Increase the total seating time per day
Increased postural control
Minimize spasticity
Increased ADL for the user
Longer lifetime of the wheelchair
You will find many articles about Dynamic Seating on our Dynamic blog.
Dynamic seat unit to prevent sliding and ensure pressure relief
Dynamic seat unit
An essential part of the complete Netti Dynamic chairs is the dynamic seat unit. The seat plate will adjust to the user's extension movements letting the wheelchair work in synergy with the movements.
Our Dynamic chairs are always equipped with a pelvic stabilizer from Body Point to support the function of the dynamic seat plate and to prevent sliding and actively stop a negative seating position.
Freedom of movement will provide the user with a better seating position. With the dynamic seat unit, the user is guided back to the original seating position and in this way we prevent/reduce shear- and pressure forces, which are some of the main factors causing pressure ulcer.
For security reasons the seat plate can be locked during transport or when driving on uneven roads.
Pressure relief
For the Netti Dynamic AdaptPro, we have created a new seatplate with various advantages for long time seating.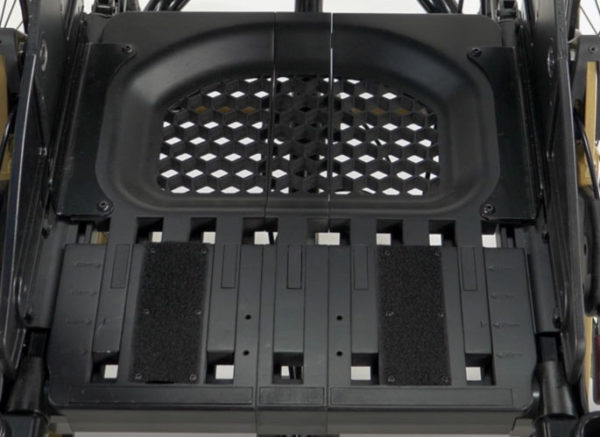 A seat plate well ensures pressure relief under the sitting bones and helps decrease long-term skin risk and aids sitting stability. The perforated surface creates ventilation and reduces humidity while being hygienic as it is easy to wipe. A good microclimate is important in the prevention of pressure ulcers, as damp skin sticks more easily to fabric, creating friction and rubbing.
20% lower peak pressure
With the new design of the seat plate we have optained a significantly lower peak pressure on sitting bones compared to a solid seat plate. Our studies have shown that there is more immersion due to the shape of the seatplate. There is also a clear reduction in peak pressure and more importantly, the pressure has moved more forwards - away from the sensitive area around the coccyx and the ischial tuberiosities.
Measurement 1                                                 Measurement 2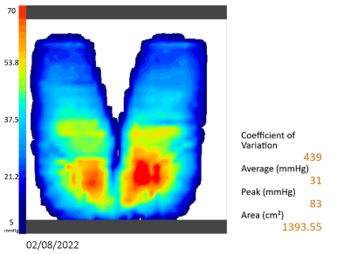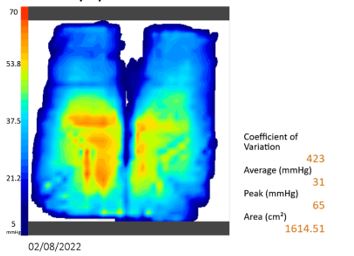 Measurement 1 is from a solid seat plate with Netti Uno seat cushion, at 0-degree tilt, 80 degrees recline and 53 cm seat height from floor to top cushion. Measurement 2 is from a Netti Dynamic AdaptPro seat plate with Netti Uno seat cushion, at 0-degree tilt, 80 degrees recline and 53 cm seat height from floor to top cushion.
Source: Internal measurements with pressure mapping system XSensor.
The good sitting position is thereby supported and maintained. The result of the measurement shows less pressure on vulnerable areas such as the tailbone and seat bones. Netti Dynamic AdaptPro uses our well-known Netti Seating System with pressure-relieving seat cushions and our back cushions in different designs according to the user's needs.
Extra stability when tilted
incredibly stable and safe, even when fully tilted and reclined
The Netti Dynamic AdaptPro has a unique feature with an automatically adjusted foot print. Meaning small foot print for easy maneuvering - but enlarged foot print when the chair is tilted for extra stability and safety for the user.
A compact frame and short wheelbase are often the starting points for achieving the best handling characteristics. Extended wheelbase, on the other hand, is a prerequisite for stability and security in the seat when a large tilt angle is offered. With Netti Dynamic AdaptPro's patented frame construction, we have created the perfect balance between the two extremes.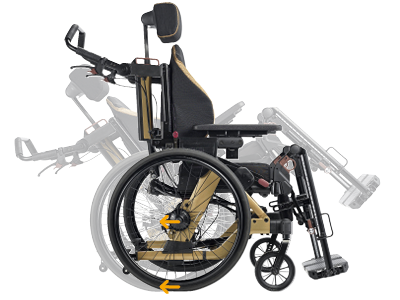 Patented wheel footprint
Netti Dynamic AdaptPro's unique stability is created by the frame's wheel footprint - the distance between the wheels - as this is automatically extended from 375 mm to a full 465 mm when the chair is tilted 30°. At the same time, the length of the anti tipper is automatically adjusted. Netti Dynamic AdaptPro is offered with a total tilt angle of 30°- a prerequisite for creating variation in the user's sitting position and thus enabling the user to sit longer in the chair.
(Picture shows a Netti AdaptPro; the function of the wheel foot print is the same)
Reduced shear forces protects the skin
Ergonomically correct positioned hinge points at the hip and knee joints make it possible for the user to keep the correct seating position over time – also when the seating position is changed, and the back is reclined, or the leg supports are elevated. Situations that otherwise could result in shear and sliding with the risk of discomfort and skin damage.
Correct position of the back hinge
Ergonomic back design with the correct hinge point at the hip ensures that there is no friction of the skin against the back cushion when reclined, which minimizes shear forces and tissue deformation.
Correct position of the knee
Also the user's knee joint and the leg support hinge point are the same - this minimizes the risk of sliding by use of back recline and elevation of the leg supports
User advantages of dynamic seating
We at Netti always seek to improve the user's overall wellbeing and ability to take part in everyday life activities. The seating advantages of dynamic solutions are among others:
Being able to sit longer time in the wheelchair
Skin protection by minimizing sliding and shear
Optimal posture enabling better eating, drinking and respiration functions
Less pain
Reduce muscle tone, pain and damage using Netti Dynamic System
We at Netti are convinced that our Netti Dynamic System can improve quality of life for the wheelchair user as the system will reduce muscle tone, pain and damage to both chair and user.
What happens when an involutary movement occurs in a dynamic wheelchair
When the body part which is set to movement is not fixed (like in the Netti Dynamic System), it can move over a certain distance and loses some of its energy by doing so in an isotonic muscle contraction. This results in a dynamic movement of the part being moved and this movement happens in an open kinetic chain. At the end of the movement the contraction remains often for a longer period, due to the spasm remaining, while the muscle is often in the maximal shortened position and the joints are not able to move any more.
A dynamic system which allows the joints to make a full movement and let the muscle end in the maximal shortened position via an open kinetic chain, will result in the least amount of force in the end position. This means less forced applied to the wheelchair but also less force on the muscle, the joints, and the body.
You find the full article on the topic here.
Who will benefit from this wheelchair?
The Netti Dynamic AdaptPro is easy to adapt to the individual user as it comes in many seat wdiths, offers a lot of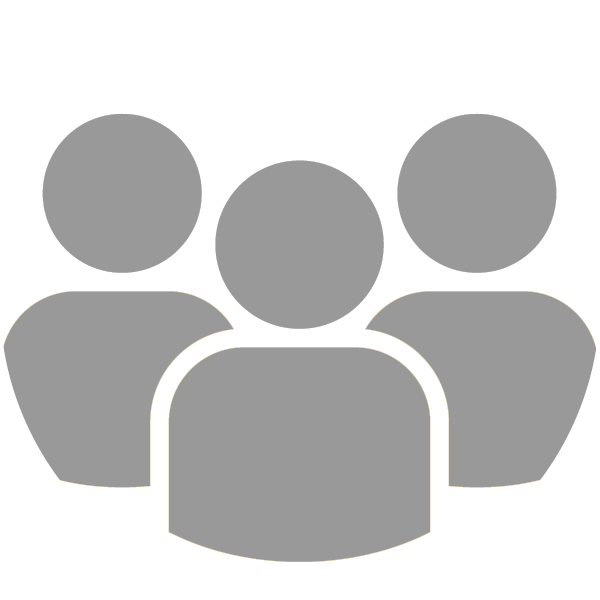 adjustment possibilities and accessories. It's for users with even complex demands
Persons that can benefit from dynamic solutions include
among others users with specific challenges like e.g.
Unwilling movements
Restlessness
Tendency to slide
Skin challenges
Brain injury
Parkinson's disease
Cerebral palsy
Huntington's chorea
Key Features
Complete Dynamic configuration
Revolvable arm support that follows the back angle
Low seat height
Easy to manouver
Extrem stable
Patented design solutions
Designed for comfort and stability
Turning radius from 500 mm (without leg supports)
= Standard configuration
= Option
= Not possible
Angle adjustable leg support with calf support and footplates:
Netti Grandis leg support:
Netti Dynamic leg support:
Adjustable extension pieces:
Abduction leg support +50 mm:
Electric angle adjustable leg support:
Back cushion options possible:
Pelvis stabilizer and other belts from BodyPoint:
Upper body support from Netti and Bodypoint:
Height and depth adjustable armrest:
Netti Dynamic head support:
Aluminium head support adapter:
Netti Dynamic head support:
Netti Dynamic seat plate:
Netti Dynamic leg support:
Anti tippers without pedal:
Ad on drive and Powered assist
Wipeable Easy Care cover:
Device rack for medical aids:
= Standard configuration
= Option
= Not possible
Specifications
Please note the possible conflict between Netti Grandis leg supports if adjusted in 90° and the front castors, if at the same time the chair is adjusted to the 2 smallest possible seat depths and the seat plate is horizontal.
Read more about the choice of gas cylinder strengths.
= Standard configuration
= Option
= Not possible
Seat width:
350, 380, 400, 430, 450 mm
Seat depth:
350 - 400 = 355 - 455 / 430 - 450 = 405 - 505 mm
Back height possibilities range:
515 - 625 mm
Seat height range measured to seatplate:
417 (447) mm
Weight of wheelchair without cushions:
51 kg
Max. load for car transport:
135 kg
Tilt angle:
0&deg - +30&deg
Recline angle:
87&deg - 133&deg
Leg support length with standard leg support:
450 - 550 (350 - 450) mm
Width added to seat width with standard wheels:
232 mm
Total length with standard leg supports:
1280 mm
Arm support height (from seatplate to armpad):
265-377 mm
Allowed as seat in a car:
= Standard configuration
= Option
= Not possible
Videos
Introduction to the Netti AdaptPro Family
Spare part catalogue
Here you have the possibility of downloading a sparepart catalogue for precisely the Netti wheelchair you are looking at right now.
Please be aware that the download can take up to app. 2 minutes and that the catalogue contains app. 250 pages.
The pages are indexed and you can use the PDF tools for a specific search on either item number or name.
The online version offers more information like weight, EAN number, additional information and filter and search functions.
Do not hesitate to contact us if you have any questions.

Mobility

Skin protection

Socializing