Individual solutions – because we are all unique
'To enable joy of life' means to adapt the chair to the user – and not vice versa. We at Netti believe that anything is possible – so if you have a user with challenges that cannot be met with our standard range, please feel free to contact us. Our team of experienced technicians, sales representatives and customer service will in close cooperation with our special adaptation department adapt the chair or accessories as needed.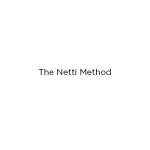 The Netti Method
By using the Netti Method, you will be able to assess the demands of the user for a complete wheelchair or for a specific accessory. Our sales representatives and fitting experts in customer service can help you assess the demands and evaluate whether the specific need can be met with our standard product.
If the demands cannot be solved with standard Netti products, we will make a specific quote for the solution needed.
Read more about the Netti Method
Netti Customized wheelchairs
Netti Customized accesoiries