The Netti Group
The parent company Alu Rehab AS is based in Norway with subsidiaries in Denmark and China. Furthermore we have our own staff in Sweden, France, Germany, Austria and Switzerland and are represented by dealers and importers in more than 30 countries.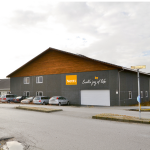 Mother company in Norway
Our parent company in Norway is among other the home of product development and all our Netti Customized products. In close cooperation with our own therapists and seating experts, the technical department seeks to improve and develop solutions to enable joy of life.
Contact Netti in Norway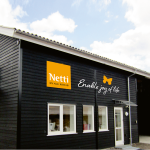 Logistic Centre in Denmark
From the logistic centre in Denmark we ship to all countries in Europe and South America. Calling customer service from most European countries, will also connect you to Denmark.
Contact Netti in Denmark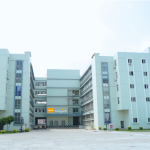 Production in China
In China we have our own production with weekly shipments to our logistic center in Denmark. Many of our Chinese colleagues have as well as the European colleagues been with Netti for more than 15 years and have a high product knowledge. Since we produce our products ourselves, we can secure the high quality level that Netti is known for. Please pay our chinese colleagues a visit in the video below.
Contact Netti in China