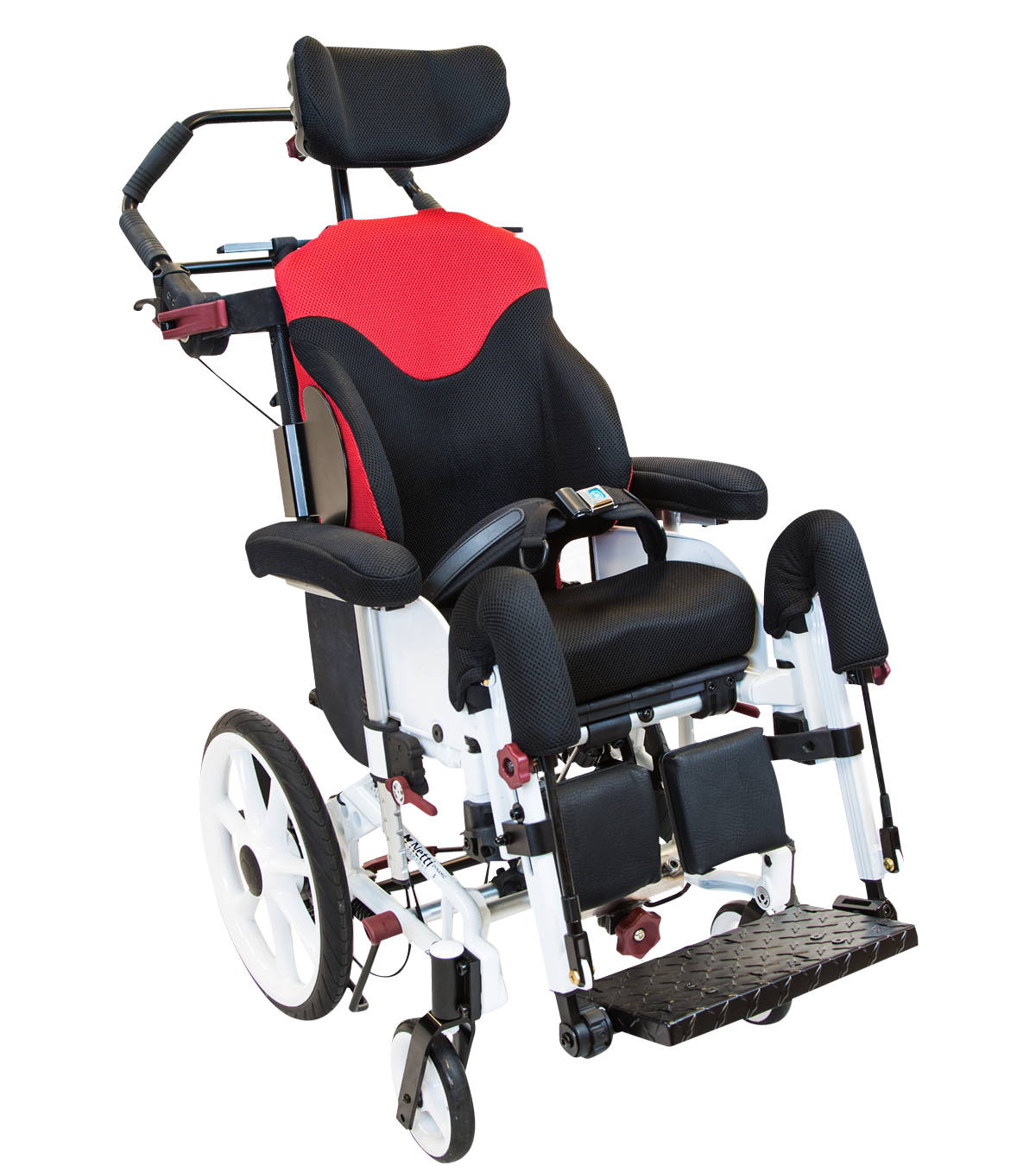 Netti Dynamic S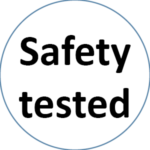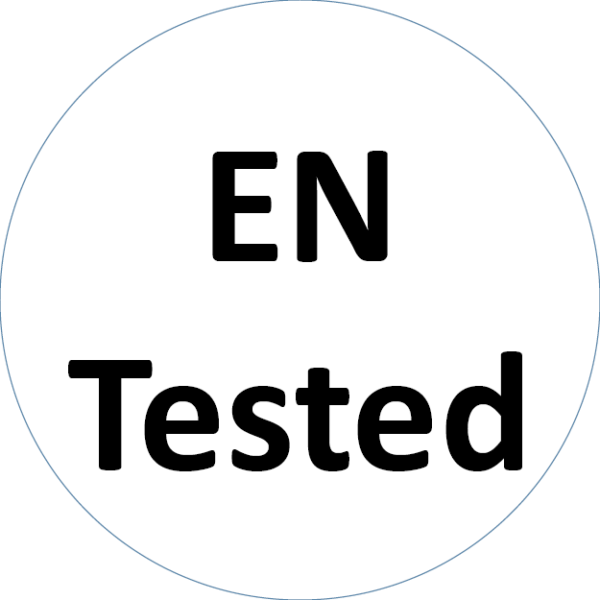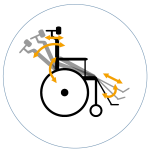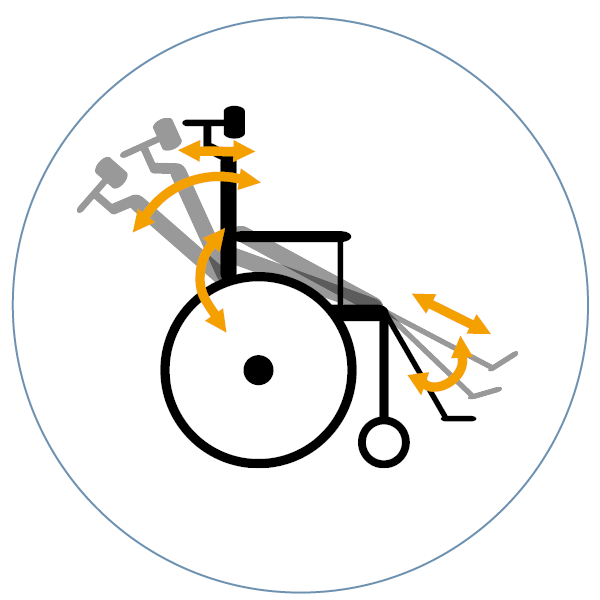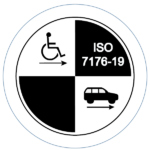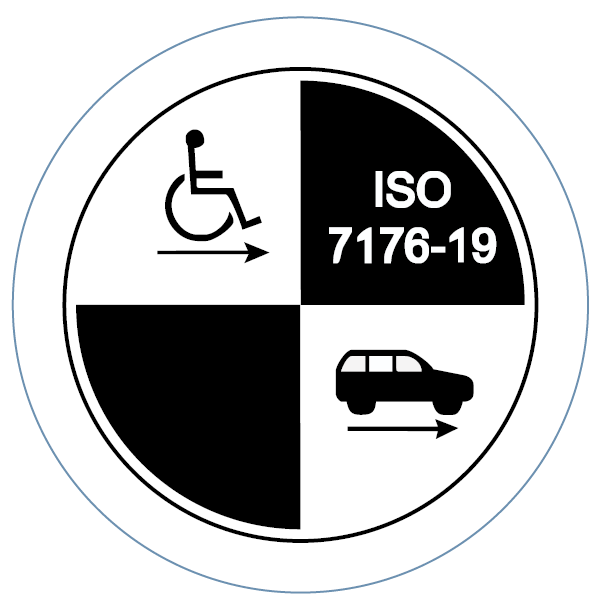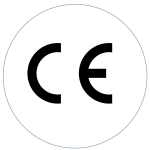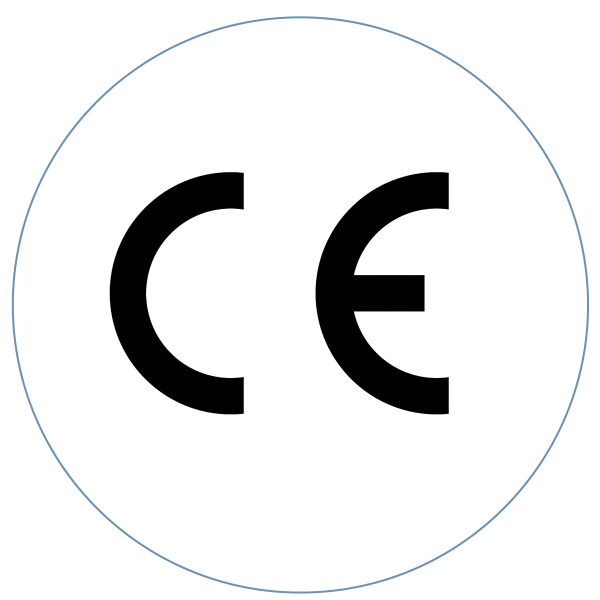 Why choose this chair?
Configuration possibilities
Specifications
Videos
Downloads
Spare part catalogue
Why is Netti Dynamic S different than other children wheelchairs?
Adapts to the child
With a conventional wheelchair it is often difficult to provide users with spasticity and other expansive movements a good seating position over time. There is a risk that the body will be pushed out of the wheelchair by the spasm, causing a bad sitting position and bad distribution of pressure. With Netti Dynamic S, the user is returned to the original and comfortable seating position after the spasms.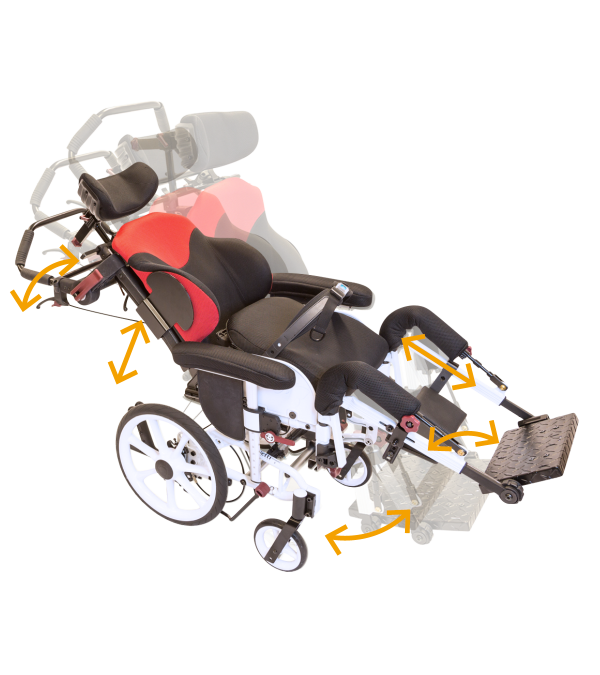 The interaction of leg support, back and seat unit ensures a good feeling. If the user has extension movements with the legs, this also affects the angle of the hip. For this reason, it is important that the seat plate also adapts to the movement.
The essence of the Netti Dynamic System is that the user's extension movements are immediately absorbed, that is, the seat and back system as well as the leg supports accompany the involuntary activity of the user in the movement. This has the consequence that during the expansion phase increased muscle tension can be reduced and over time a reduced incidence of spasms can occur.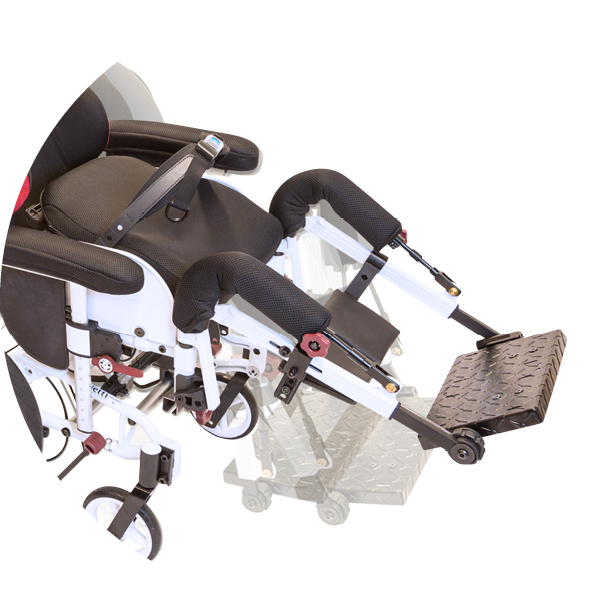 The dynamic leg supports are of great importance, so that the child can keep a correct seating position over time. Flexible in knee angle, length and foot position.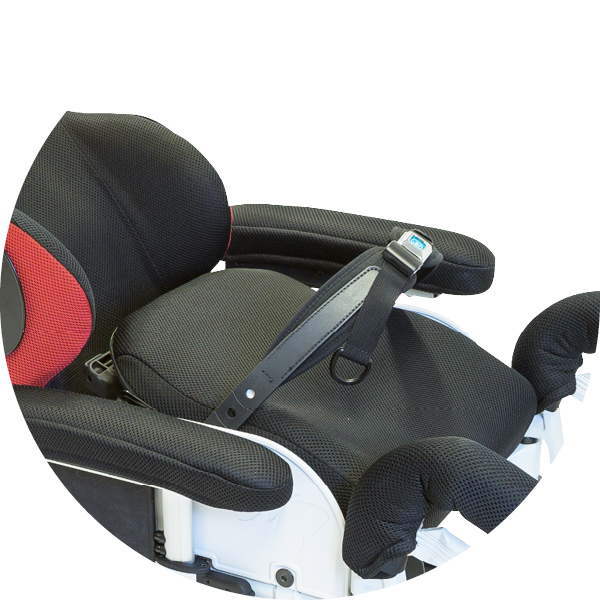 The seat plate adapts to the expansion movement in the hip joint. The risk of sliding forward is thus minimized and an unsafe and painful seating position prevented.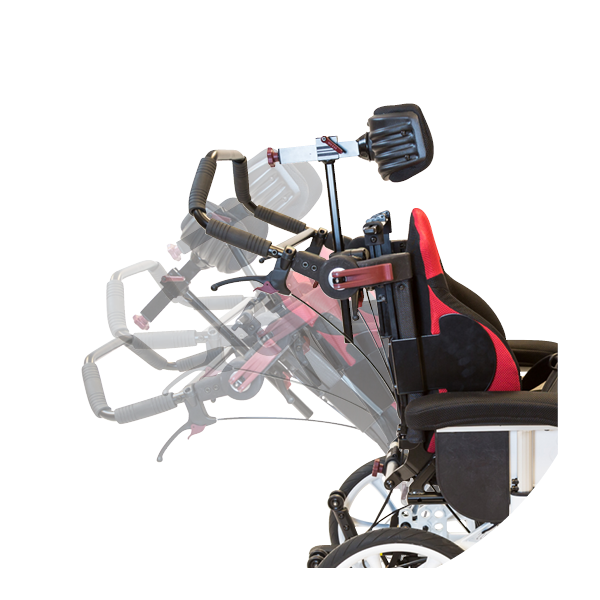 The back adapts to smaller as well as extreme trunk expansion movements up to the complete inclination of the back unit. The occurring forces are actively absorbed by the wheelchair.
Read more about the choice of gas cylinder strengths.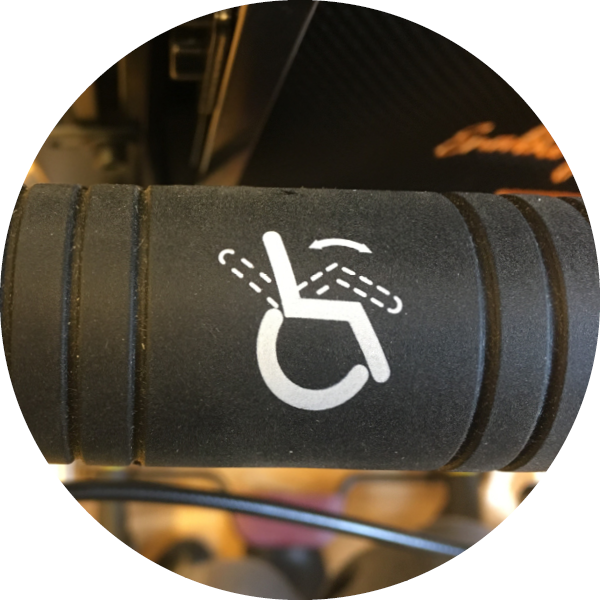 Readable scales and pictograms make operation easier. Red marked adjustment elements and easy driving make handling easy.
Freedom of movement gives higher quality of life

Good sitting position and pressure distribution at all times as the child is automatically returned to its original position after the spasm.
A reduced forward sliding of the child
Less need for repositioning
After some time, we often experience fewer involuntary movements
Due to the slight variation of the sitting position, the child can sit longer in the chair well positioned. More time for games and social activities
The child can take part in trips with the car
The Netti Dynamic S has been designed with the special needs of children in mind so there is less wear on the chair.
Who will benefit from this chair?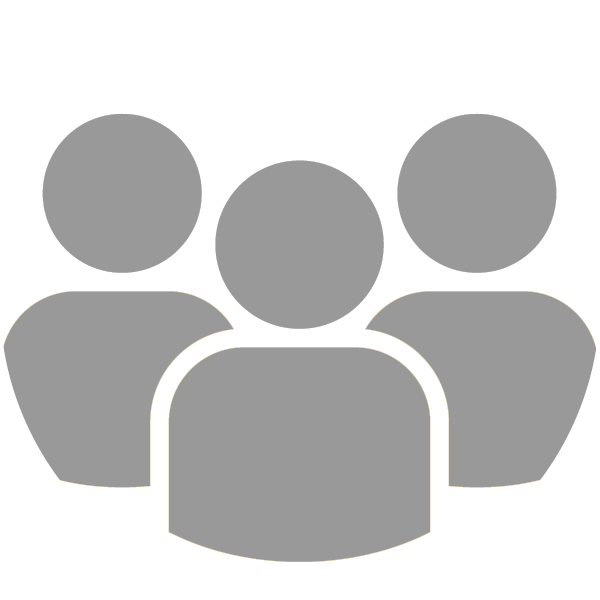 For children with specific challenges like e.g.
Cerebral Palsy (CP)
Spastic CP
Dyskinetic CP
Atactic CP
Athetotic CP
Dystonia
Spinal cord injury
Key Features
Height-adjustable push-bar
Simple folding
Side supports for stability
Flexible seat plate
Height adjustable arm supports with scales
Read-off seat tilt
Easy Brake
= Standard configuration
= Option
= Not possible
Angle adjustable leg support with calf support and footplates:
Netti Grandis leg support:
Netti Dynamic leg support:
Adjustable extension pieces:
Abduction leg support +50 mm:
Electric angle adjustable leg support:
Back cushion options possible:
Pelvis stabilizer and other belts from BodyPoint:
Upper body support from Netti and Bodypoint:
Height and depth adjustable armrest:
Netti Dynamic head support:
Aluminium head support adapter:
Netti Dynamic head support:
Netti Dynamic seat plate:
Netti Dynamic leg support:
Anti tippers without pedal:
Ad on drive and Powered assist
Wipeable Easy Care cover:
Device rack for medical aids:
= Standard configuration
= Option
= Not possible
Specifications
Read more about the choice of gas cylinder strengths.
= Standard configuration
= Option
= Not possible
Seat width:
250, 300, 350 mm
Back height possibilities range:
400 mm
Seat height range measured to seatplate:
440 (470) mm
Weight of wheelchair without cushions:
30 kg
Max. load for car transport:
75 kg
Tilt angle:
-3&deg - +35&deg
Recline angle:
90&deg - 125&deg
Leg support length with standard leg support:
240/290 - 310/350 mm
Width added to seat width with standard wheels:
+155 (22'' = +345) mm
Total length with standard leg supports:
920 - 1060 mm
Arm support height (from seatplate to armpad):
120 - 290 mm
Allowed as seat in a car:
= Standard configuration
= Option
= Not possible
Videos
Recline - Netti Dynamic S
Folding the back down for transportation
Spare part catalogue
Here you have the possibility of downloading a sparepart catalogue for precisely the Netti wheelchair you are looking at right now.
Please be aware that the download can take up to app. 2 minutes and that the catalogue contains app. 250 pages.
The pages are indexed and you can use the PDF tools for a specific search on either item number or name.
The online version offers more information like weight, EAN number, additional information and filter and search functions.
Do not hesitate to contact us if you have any questions.