With Netti you have several opportunities for children and the young users
We aim to create solutions that create stability, security and safety for all users. Some of our users will start their life with challenges when it comes to sitting, crawling, walking and posture in general.
They might never have been able to sit by themselves or stand by themselves – but children and young users still have the urge to explore the world and their surroundings.
We as wheelchair providers must do our best to help the user optimize ADL (activities of daily living), to help them be active and ensure they can participate in social life.
For children and young users this is an absolute requirement.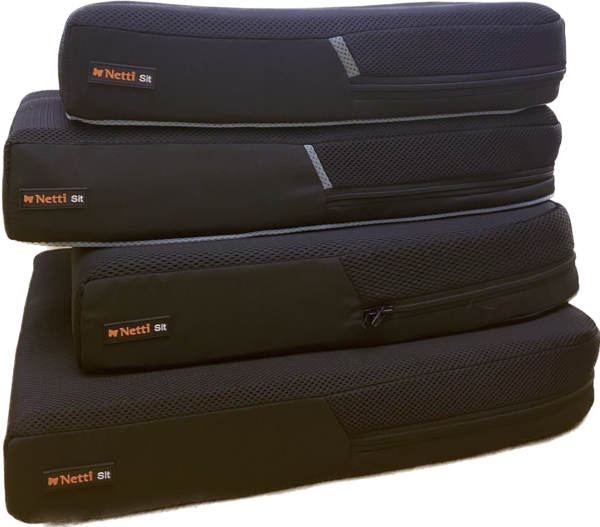 Our solutions:
Small seat widths and short seat depths for kids
Small seat widths and large seat depths for young users.
Children and young users grow and sometimes they grow really fast, so it is a necessity to have a chair that grows with the child. Thus always providing the child with an ergonomically seating position also for long-time seating.
Seat width that supports growth – with seat width reduction pads and seat width expansion kits
Seat depth flexibility – easy adjustment of seat depths in 25 mm steps
Flexible leg length – various solutions for the optimum stability of the pelvis
Back accomodation – adjustable back straps and various back cushions in different heights
comfort wheelchairs for children and young users 
Netti S
Read more
Netti 4U CE Plus
Read more
Netti 4U CED
Read more
Netti III
Read more
Seat width in mm*
180 – 350
310 – 540
320 – 500
300 – 500
Seat depth in mm**
250 – 440
375 – 500
375 – 500
350 – 500
Dynamic functions available
optional
–
optional
optional
*With optional seat width kit
**Dependent on seat width and configuration options
Dynamic wheelchairs for children and young users
Netti Dynamic S
Read more
Netti Dynamic CED
Read more
iCHAIR Netti Dynamic S
Read more
Seat width in mm
250 – 350
350 – 500
300 – 400
Seat depth in mm*
250 – 350
375 – 500
250 – 350
Dynamic functions available
+
+
+
*Dependent on seat width and configuration options
Active and power wheelchairs for young users
Meyra Group therefore offers different wheelchair solutions to be able to embrace, improve and motivate the participation in activities of daily living.
In this article we will show you the Netti solutions, but please remember that we as Meyra Group offer active and power solutions for children as well.
Please do not hesitate to contact us, if you wish to hear more about these solutions from Meyra or TA.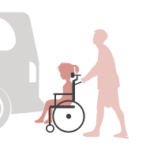 It's the moments of joy that make the difference
Our wheelchairs gives the user more golden moments because it is possible and safe to travel by car on a sunny day together with family members or caregivers.
We believe in the importance of creating better seating position that improves important areas of life - respiration, communication and activity - and enable them to have closer contact with people who love them.
The Netti seating philosophy is unique and secures the optimal seating position throughout the day. It is also easy to adjust the tilt and recline of our chairs to create seating variation. Optimal posture and seating variation relieve pressure at risk areas and prevent decubitus.
Please contact us for more information