Once upon a time in Norway...
The story of Netti begins in the late 1980s, where a group of Norwegian friends came to the conviction: "This can be improved!" A friend was wheelchair bound and they were touched by the challenges the family and wheelchair user were facing daily. They therefore began developing a completely new chair with sophisticated adjustment possibilities. The effect of all these relief features increased the user's joy of life to such a degree that the decision was made to establish Alu Rehab to offer other wheelchair users the same sitting comfort and joy of life. Netti by Alu Rehab was established in 1989.


Since then, our focus has been to increase the joy of life for wheelchair users. All our products are designed to enhance mobility and to allow mastery of daily activities. Getting a good, comfortable seating position enables you to improve for instance the eating, breathing and drinking abilities as well as communication and being more independent. The better and longer you can sit in the wheelchair, the more time you can spend with friends and family – and that's what makes life great.
Netti offers high quality solutions for long time seating and is one of the few providers in the area of dynamic seating and in the field of users with complex demands.
1989
The first Netti was born

Norway
Our home

4
Netti offices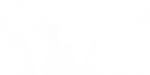 30
Countries

117
Employees

+200.000
Netti users
A wide range of solutions
Netti offers a wide range of solutions to accommodate the need of the individual user. Using the Netti Method to design the seating solution, you adapt the wheelchair to the user – not vice versa.


In dialogue we create simple solutions and enable joy of life
— Netti by Alu Rehab