High quality is part of our DNA
Our key words are quality and service. All Netti divisions always act in accordance with the principles behind these key words – from production to our consultants and staff in customer service, accounting and warehouse. For this reason, our supply reliability is of the highest standard.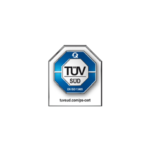 ISO certified
We are committed to high standards of quality of our products as well as in all our services and the Alu Rehab Group is certified according to ISO 13485 for medical devices. The certification is carried out on a yearly basis.
Download certificate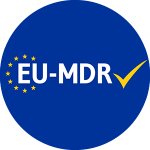 Compliant with MDR
The European Medical Device Regulation, MDR, is lifting the safety and traceability of medical devices in the whole market. Netti by Alu Rehab is already working towards the regulation and has implemented the quality system for production of medical equipment according to ISO 13485 and the yearly audit by TÜV Süd Product Service GmbH. 
Alu Rehab MDR Report
Click here to find all confirmation declarations, crash test and TÜV certificates of our chairs. Further downloads such as manuals can be found under the respective wheelchair.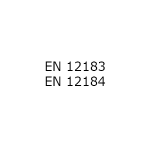 Wheelchair standardisation and testing
In Europe all wheelchairs must fulfill the high-quality requirements defined in the wheelchair standard EN 12183 and EN 12184. We stay on top of the development by engaging into this crucial work and contribute to lifting the user safety for all wheelchairs – also ensuring that Netti wheelchairs live up to the state-of-the-art solutions and quality.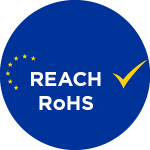 Declaration of conformity - chemical substances
All our wheelchairs with accessories are compliant with all requirement set by European RoHS 2.0 Directive 2011/65EU and the European Delegate Directive (EU)2015/863 - hazardous substances in electrical and electronic parts. Furthermore our products fully comply with the related requirements of European Union Regulation (EC)1907/2006 concerning Registration, Evaluation, Authorization and Restriction of Chemicals (REACH).
See Nettis Compliance declaration letter
Warranty
We stand behind the Netti quality and evaluate the product tests to equal 5-6 years of normal use. We therefore provide 5 years of warranty on all wheelchair frames. On all other CE labelled components, we grant 2-years guarantee except batteries. In case of a product claim, we will do our best to help you in a smooth way so that the process goes as seamless as possible. All non-compliances are registered to make sure that any necessary product or service improvements are carried out as fast as possible.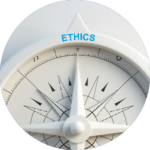 Ethical guidelines
We understand that ethics are the cornerstone of our success. We proudly uphold a strong commitment to ethical guidelines. Ethical guidelines are the guiding light that leads us towards sustainable success. We firmly believe that conducting business ethically is not just a choice; it's our responsibility. By aligning our actions with our values, we build a brighter future for our company, and the world at large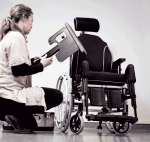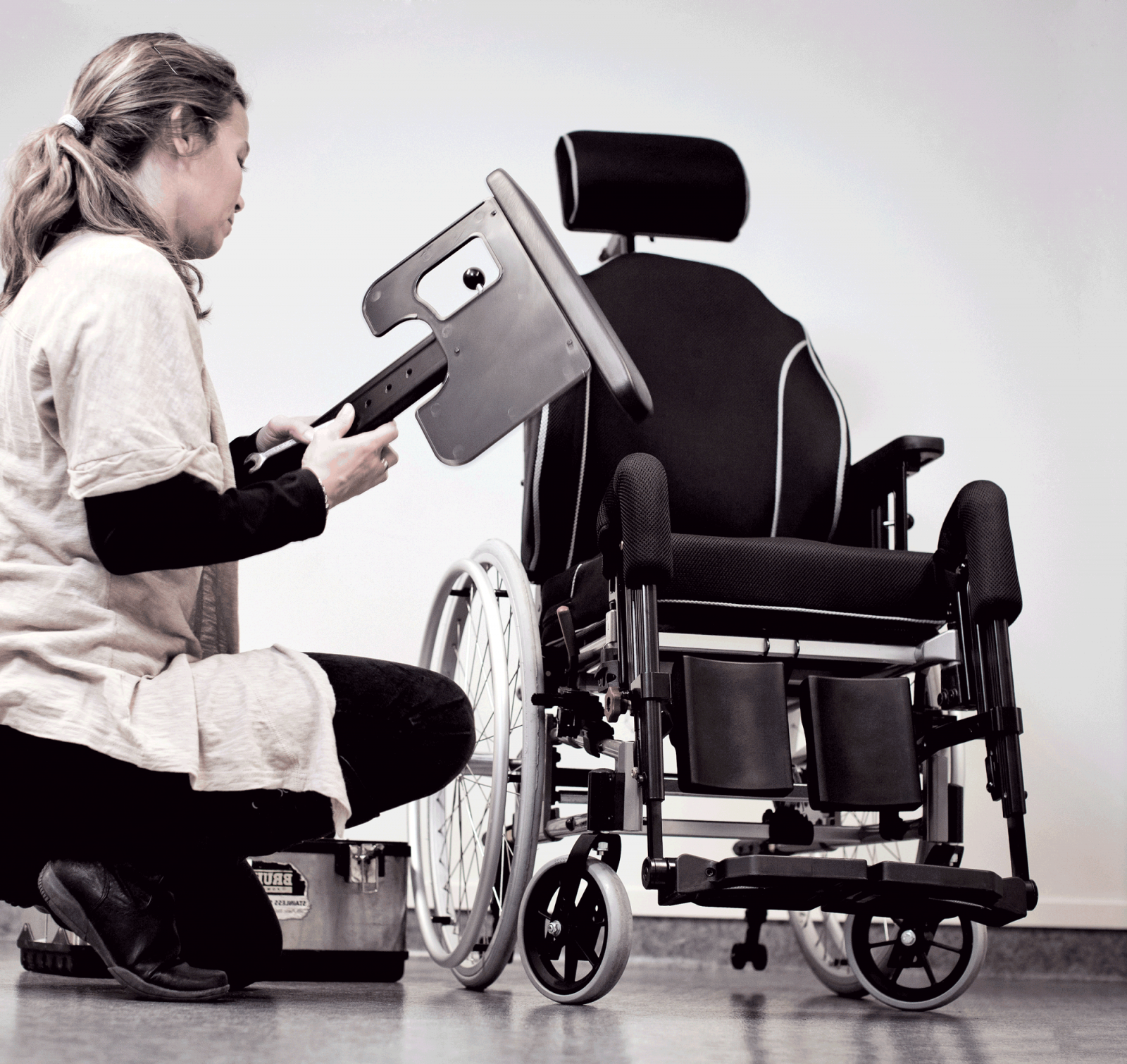 Constant pursuit of better solutions
If you have any questions or need advice in relation to our products, we are here to help you. Our experienced employees with in-depth knowledge of our products as well as user challenges are always here to help you. If you have a good idea or wish for a specific solution, you are also welcome to contact our product development team. Our team of therapists, product specialists and engineers are constantly working on new solutions and product improvements.
Send an email to Product Development