Huntington's disease
Huntington's disease is an inherited disease affection the brain and causing involuntary movements.
It is not that easy to diagnose Huntington's correct in the early stages due to diffuse symptoms like mood changes, lack of coordination and unsteady movements. It's when the later symptoms over time show up, that it will be easier to diagnose.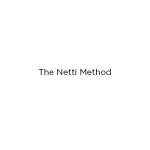 EVALUATE AND SET GOALS
Using the Netti Method, you will be able to assess the demands of the user for the wheelchair configuration to create optimal activity of daily living (ADL).
Read more about the Netti Method

Improve vital functions Increase eating ability

Less pain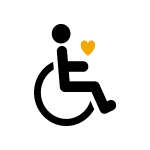 HOW TO SECURE A GOOD SEATING SOLUTION
When involuntary movements are the main challenge, our Netti Dynamic System can adapt to the user's movement and the user will experience less discomfort during spasms.
It's important to create a good seating situation with correct seat unit – we offer both the Netti Cushions as well as the Ride Design cushions.
Sometimes complete upholstery of the chair is necessary to protect the user from getting hurt.
Suggested configuration options