We are here to help!
A wheelchair is part of the basic care for many people. In addition to mobility and participation in social life (even if limited), the target is a self-determined lifestyle, especially in times of crisis. The wheelchair also increases the safety of the user and maintain or improve their ability to breathe, drink, eat as well as reduces pain and increases the ability to communicate.
How does Netti deal with the current situation?
The answer, of course, is professional. We take all precautions to prevent spread of infection and work closely with the authorities and all business partners to find the best possible answer to the daily changes. Thus, we follow all requirements and recommendations from local authorities and keep updated with the situation in all relevant regions and countries.
Now, more than ever, health authorities and personnel are stretched to the limit, and so preventing further injuries and incidents is crucial. We at Netti, are therefor at all times doing our foremost to secure good seating for people in need, to avoid that they e.g. lie in bed for weeks with the risk of developing pressure ulcers. We must therefore work together to find ways of fulfilling this important contribution without endangering other people.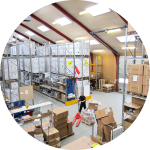 We are able to supply
It is important for us to ensure you, that we have goods on stock and are ready to supply as we normally do. We have worked tirelessly to ensure our supply chain, and are cooperating and communicating with our suppliers daily. It is however evident, that some of our customers may require additional purchasing, and should this be the case for you, we urge you to contact us as soon as possible. Should you have a specific requirement for critical items, please do not hesitate to get in touch so we can solve this issue for you.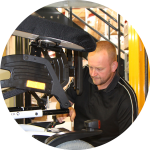 We are here to help you
The staff in our premises has been divided into teams to minimize the risk and secure the delivery safety, in addition our employees are working from home when possible. All departments are reachable per email and phone although there might be a bit longer response time than usually.
Contact COM