Scoliose
Scoliosis is a medical condition in which a person's spine has a sideway curve. The condition usually develops in childhood and adolescence. The term scoliosis describes a condition characterized by a lateral curvature and often also a rotation in the spine seen from behind. The curve is usually "S" or "C" shaped in three-dimensions. Children who suffer with cerebral palsy (CP) have a significant risk of developing scoliosis.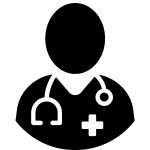 Symptoms
Different shoulder height
One shoulder blade is more prominent than the other
Different hip height or visible pelvic rotation
Visible sideways shift in the spine seen from behind
The head appears not centered on the trunk
Asymmetrical waist
Back pain, fatigue and stiffness can sometimes occur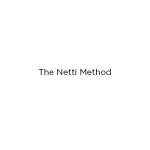 EVALUATE AND SET GOALS
Using the Netti Method, you will be able to assess the demands of the user for the wheelchair configuration to create optimal activity of daily living (ADL).
Read more about the Netti Method

Increase vital functions Increase eating ability

Less pain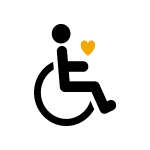 HOW TO SECURE A GOOD SEATING SOLUTION
Proper adjustment of the seat unit is an important factor in stabilizing the development of scoliosis. This can have a corrective effect if the rigidity of the scoliosis is not too great. Most important, the properly adapted wheelchair increases ADL and is preventively for the further development of the scoliosis.
Rigid scoliosis result in non-symmetric positions of the wheelchair user. This means that the back support needs to be adjusted to the user. The Netti wheelchairs have Velcro fixation for the back supports which means that these can be fitted non-symmetric.
Length adjustable extension pieces for the leg supports are of great help to adjust the chair to non-symmetric seating position.
Non-symmetric positions of the body will mostly result in non-symmetric head positions. This means that there is a need to fix the head support in a non-symmetric position which can be done with the Apex head support from Symmetric Design.
Side supports can help stabilize the torso.
Suggested configuration options