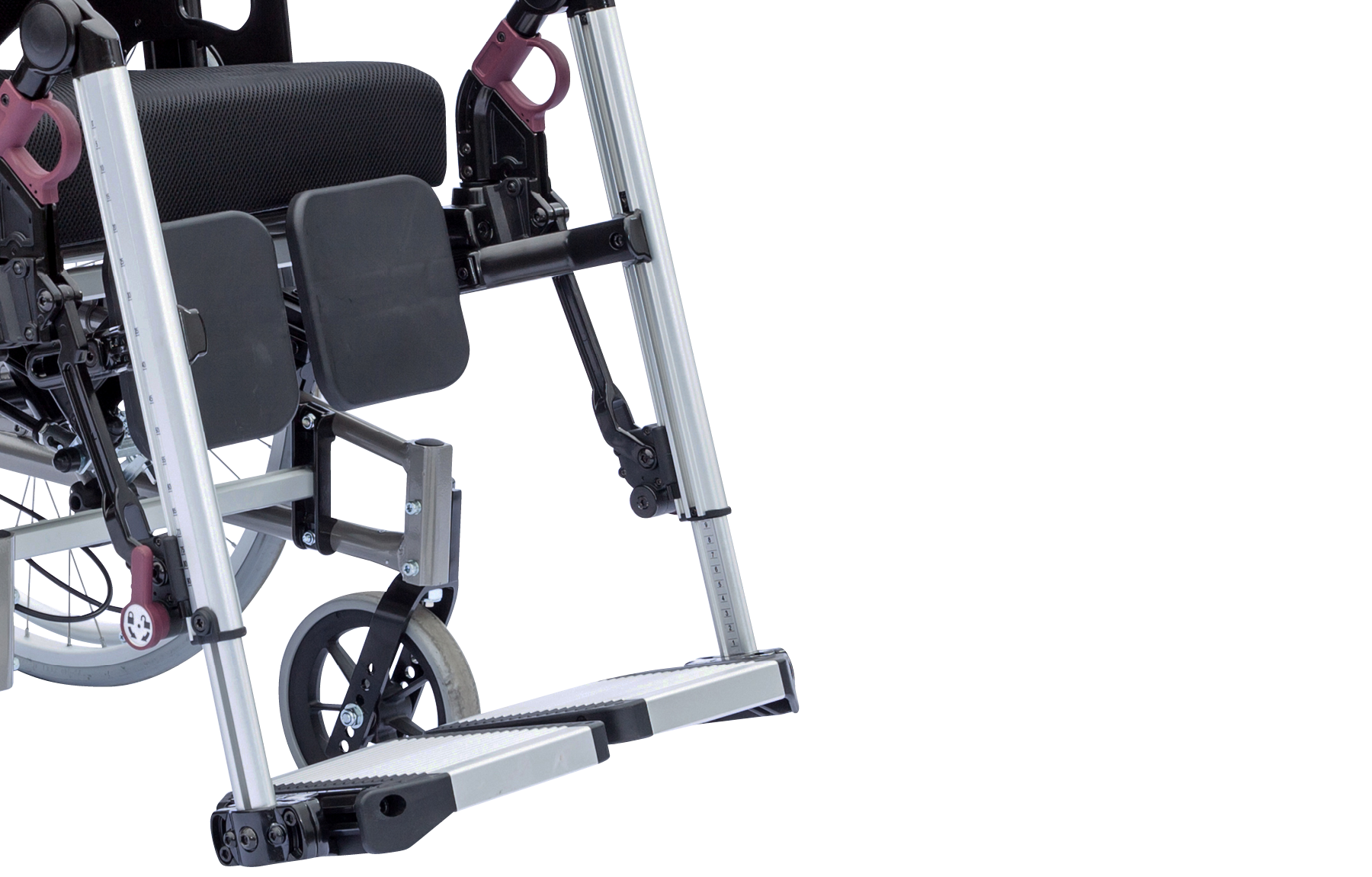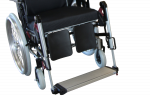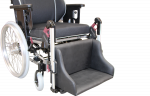 Grandis leg supports
When stability and safety are important to you.
The advanced design of the new Netti Grandis combines robust solidity with elegant design. Netti Grandis stands for durability. Choose between:
Foot plates
Foot board
Foot box
For lower leg length 360-640 mm.
Items to order
Why choose this?
Does it fit my Netti?
Videos
Downloads
Unique ergonomics and user-friendliness
Easy to use
The red control points and the clearly legible adjustment scales make the new Grandis intuitive to use. The conical extension piece ensures an easy mounting of the foot supports.
User-friendly
Big robust handles and levers and the conical and self-locking upper parts of the new Grandis save time and make them more user-friendly. "One-hand" operation possible for angle adjustment, foot plate locks and removal.
Functionality
The new functionalities in the new Grandis ensure limitless adjustment options with simultaneous simplicity. On a daily basis only the 3 red control points need to be used.
Time-saving fittings
The simple handling and the scales speed up the user-specific adjustment.
We adapt our products to human beings and not the other way round.
Readable setting of the knee angle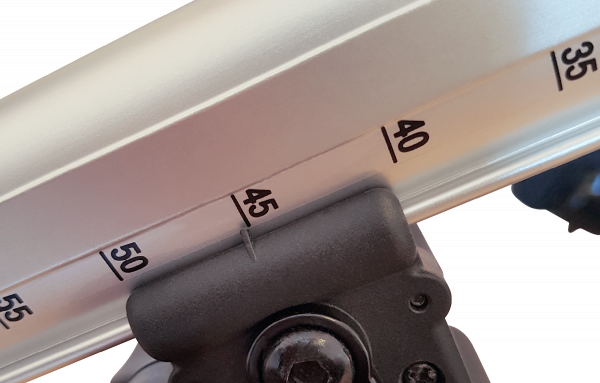 The scale displays the respective joint position. A 90° knee angle helps to ensure the optimum sitting position.
Bending of knee joints can also be restricted in cases where this is mandatory due to clinical symptoms, for instance after operations or fixed contractures.
The joint angle can be set on the associated scale and then read off.
Long adjustment pieces for different lower leg lengths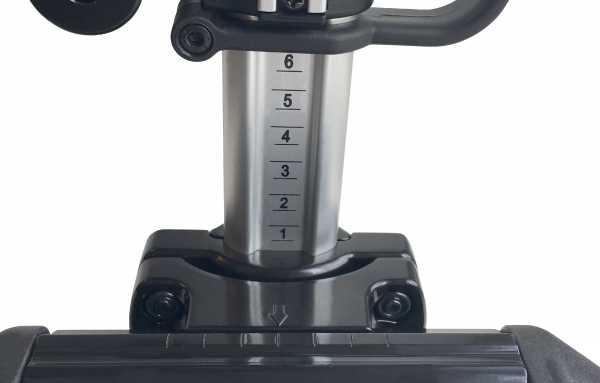 280 mm flexibility for lower leg lengths of 360-640 mm.
Angle and depth-adjustable foot plates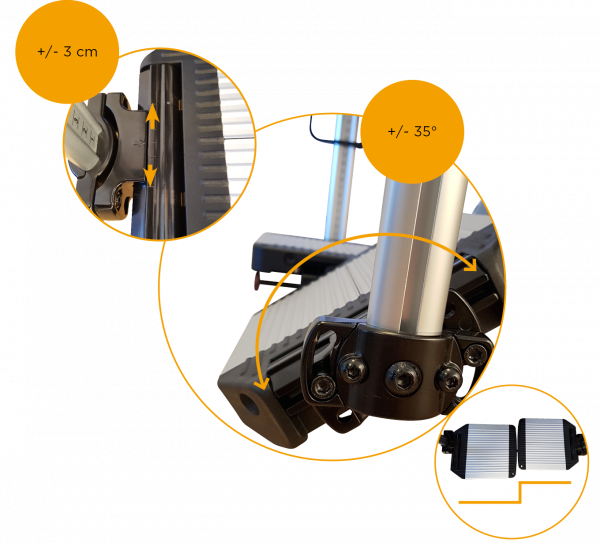 The angle of the foot plates can be adjusted up to 35° on both sides and the depth setting of the foot plates can be adjusted up to 6 cm. This means that asymmetric foot positions can be safely and securely provided for.
The flat design of the foot plate ensures the biggest
possible surface. Self-locking foot plate lock.
The foot plates can still be locked despite different depth settings (e.g. with different leg lengths or pelvic distortions).
Height and depth adjustable calf supports – larger than standard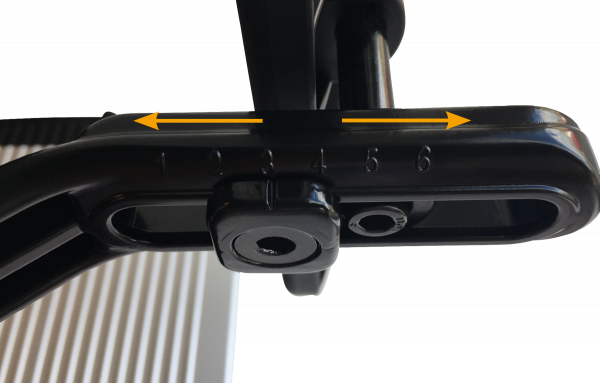 The length of the calf plates provides good guidance for the lower legs and helps ensure a good foot position (150 or 225 mm dependent of seat width)
The calf plates can be adjusted 35 mm in depth and 190 mm in height.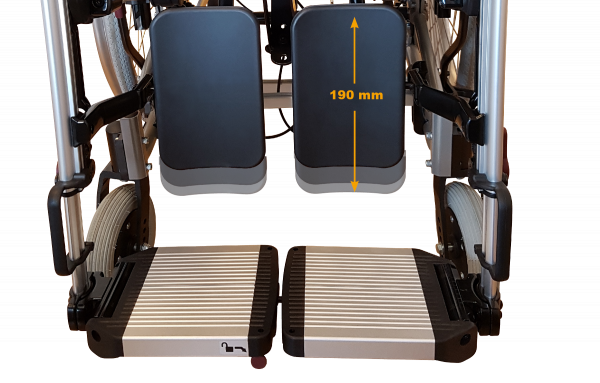 Key Features
Easy Handling
0° to 90°
Readable scales
Plenty of foot space
And self-locking foot plates
Does it fit my Netti?
If you do not know, which Netti you have, please check the serial number.
You will find the serial no. on a label at the lower cross bar. It writes xxx-xxxxxx.
The first 3 digits of the serial number will help you determine which Netti wheelchair you have.
Please check our FAQ for a list of all serialnumbers and Netti model.
Videos
Fine adjustments of the extension piece
Calf support height adjustement
Calf support depth adjustment
Foot plate height adjustment
Foot plate depth adjustment
Foot plate angle adjustment