Self-determination
Freedom
Time with friends
These factors are important for everyone – and not least for children aged 8 years. For Liva, however, it has so far been difficult as she has been dependent on adults to lift her from place to place, lie on a mattress or possibly sit in a stroller.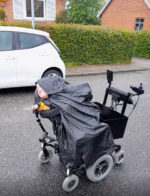 The first independent ride in her TA iQ wheelchair
It therefore made us extra happy when we were able to follow her on the first ride on the street in the custom-made TA iQ MWD. Now she can be with where things happen - and right where she herself wants to be. She can drive the chair herself, and it even has a 30 cm seat lift, which allows her to be at eye level with her friends.
Since Liva cannot sit in an upright position and has her head locked in a 90 ° position, a seat mold has been made that fits her exactly. It is mounted on our TA IQ with center wheel steering, which is easy to drive and has a low turning radius, which makes it easy to drive for her - both outside and inside.
To be able to take bipap and other equipment on a trip, a storage basket has also been made with easy access to these necessities. It makes it easy for helper and family. They can also maneuver the chair with the joystick on the push bar if necessary.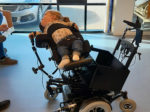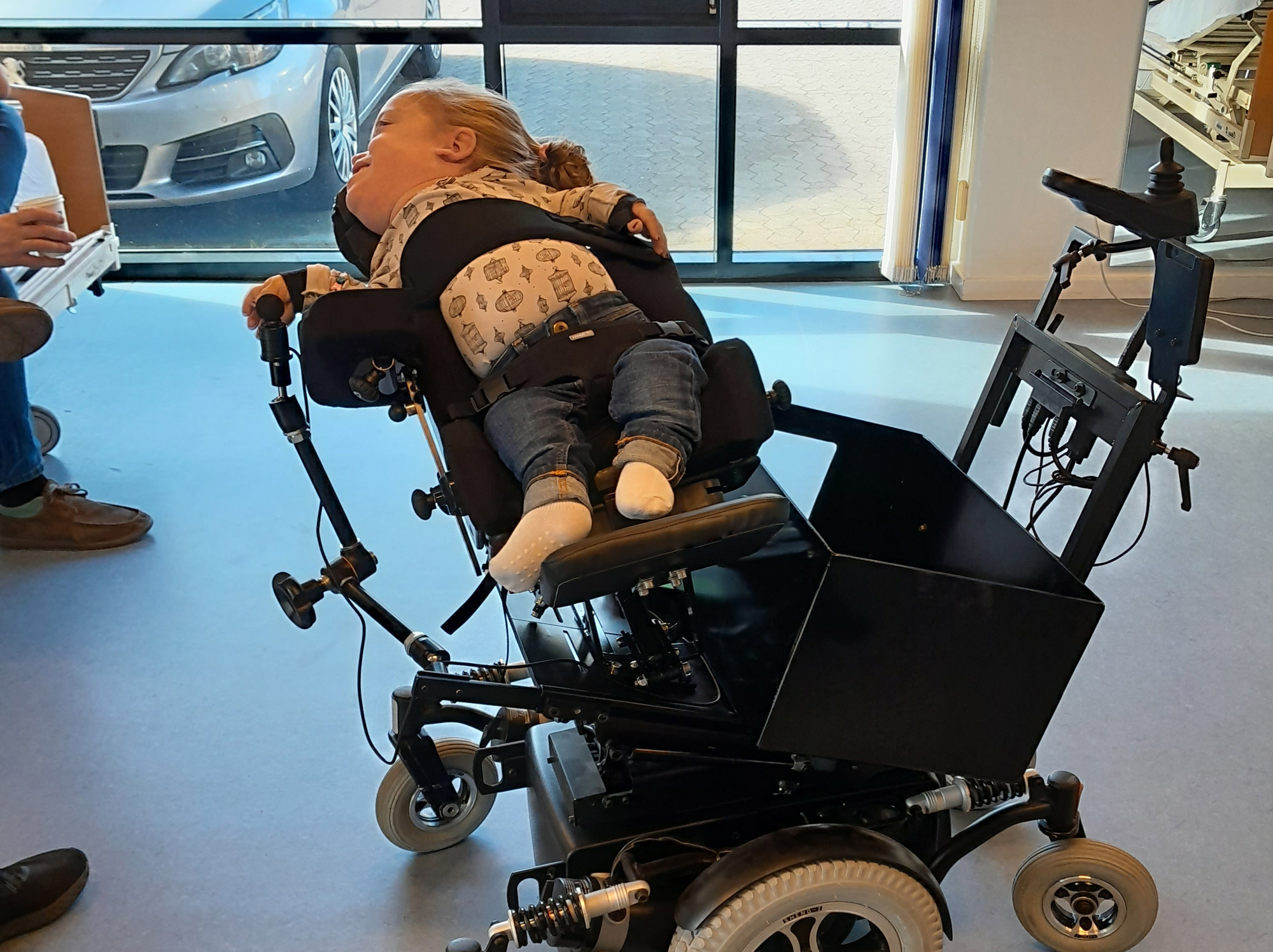 The storage basket can also be used to ride with her smaller siblings, and it provides a different way to play with them for Liva. The seat lift and the possibility of being able to lower the seat makes it fun to dance limbo with friends 😊
— Liva's Mother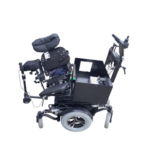 Self-determination
Liva gently started out driving the chair at a max speed of 1.5 km / h until she gained experience with the wheelchair. However, it was quickly learned, so now she drives away at up to 4 km / h.
Mother says that she can now run away from her parents in loving teasing, which is every child's dream - and wonderful for the parents to experience that zest for life. One thing is for sure: she is extremely happy with the chair and the freedom she has gained with it! And she happily trains with it as much as possible.
Dear Liva, we wish you the very best summer with lots of adventures and experiences.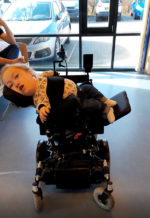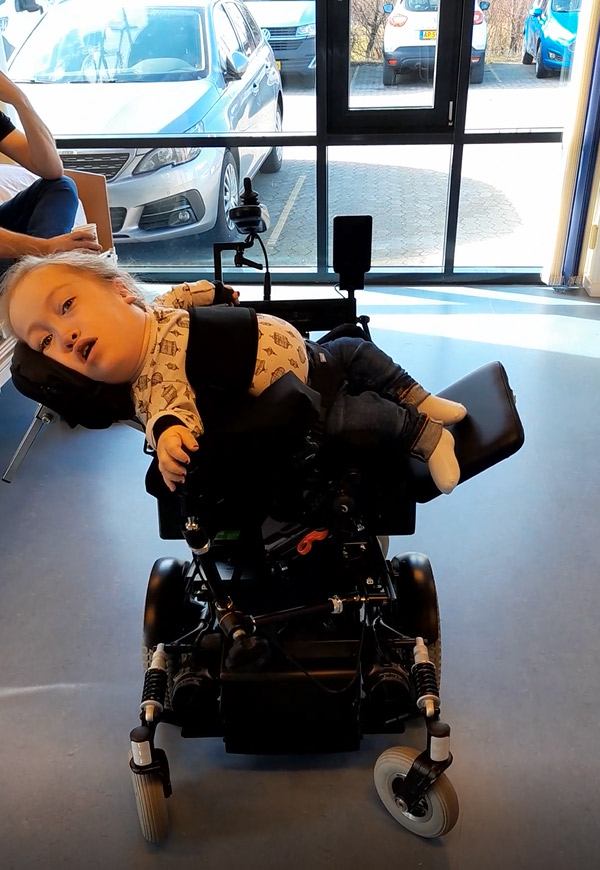 More about the TA iQ MWD
Special adaptions to meet the user's needs
Please contact your sales rep directly or contact our office in Denmark for further information: ta-service@ta-service.dk, phone +45 56 72 57 77.
Learn more about the TA iQ MWD