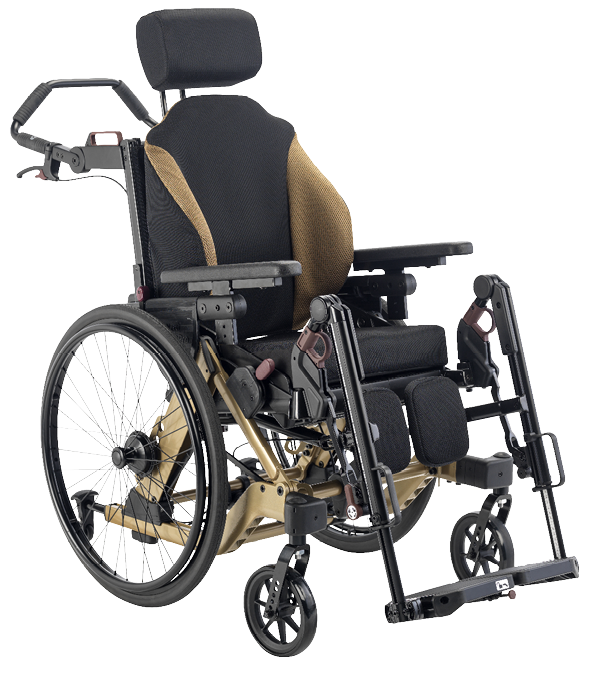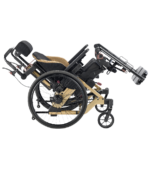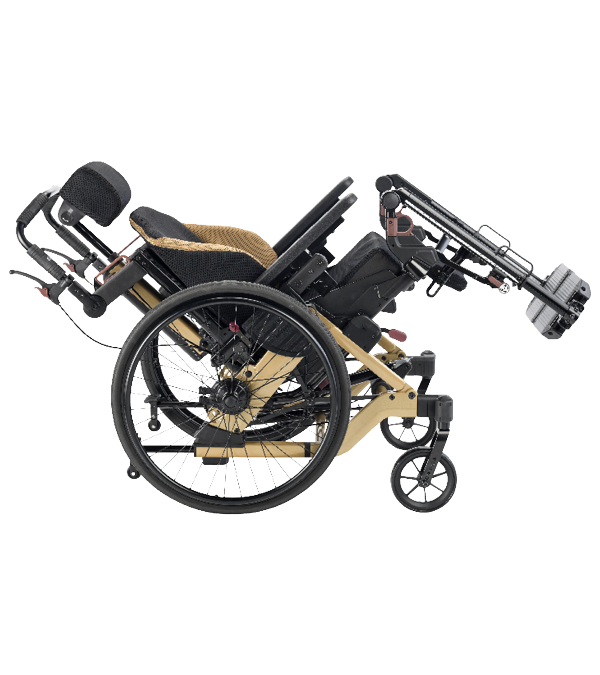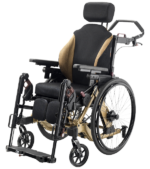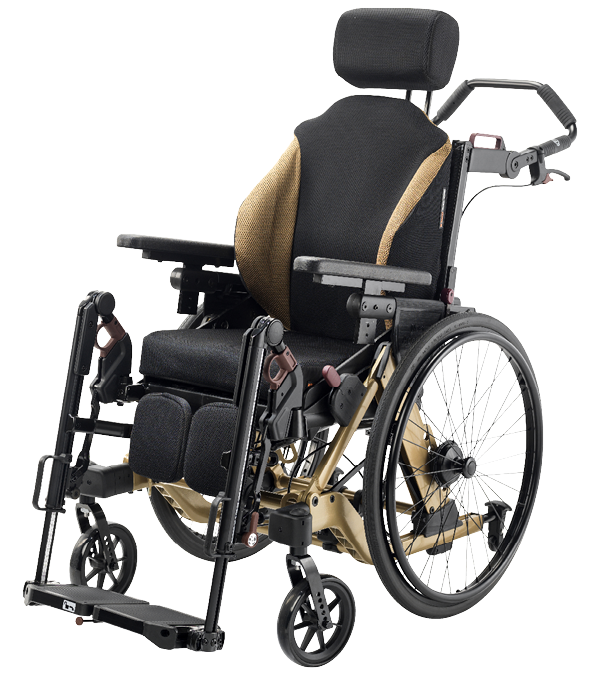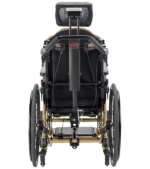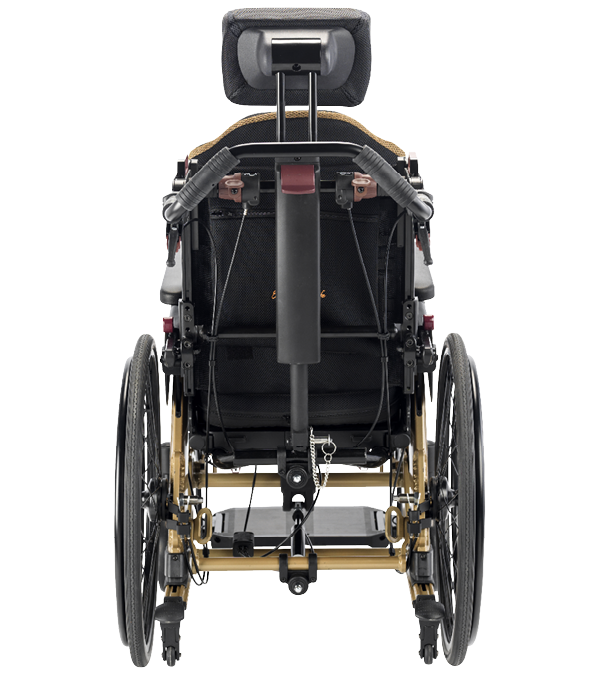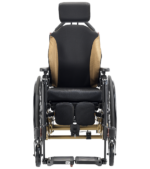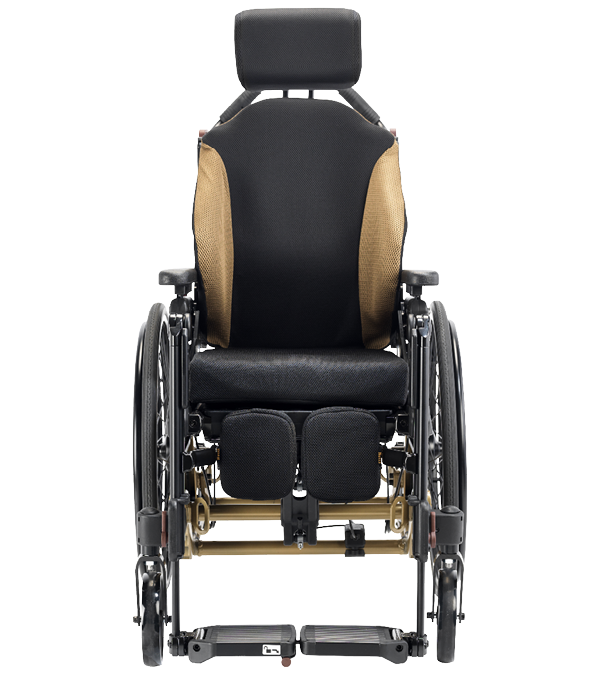 Netti AdaptPro
With the development of Netti AdaptPro, we take healthy seating to a new level. The user can simply stay comfortable in the chair for longer time.
20% lower peak pressure
Optimized microclimate
Less risk of sliding
Minimized shearing
Patented adjustment of the wheel footprint
So if you do not want to compromise on seating quality, this is the wheelchair to choose. Patented solutions ensure a very stable wheelchair that is compact and easy to maneuver.
Available from May 2022 in a special high-end introduction configuration.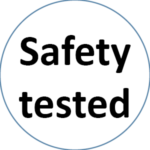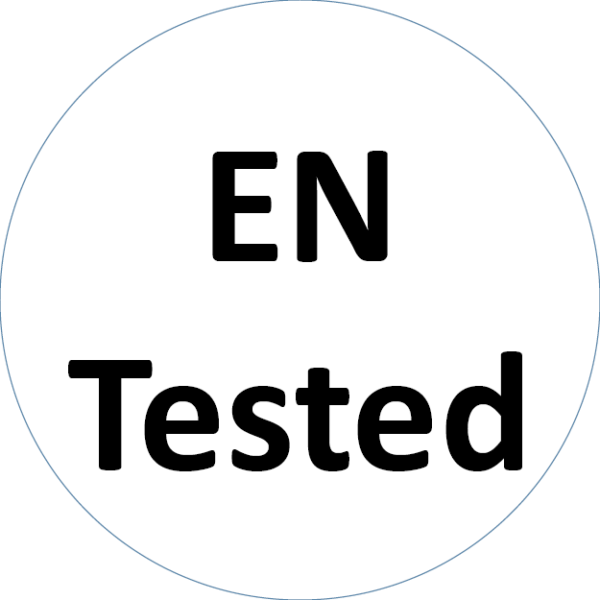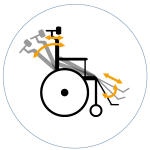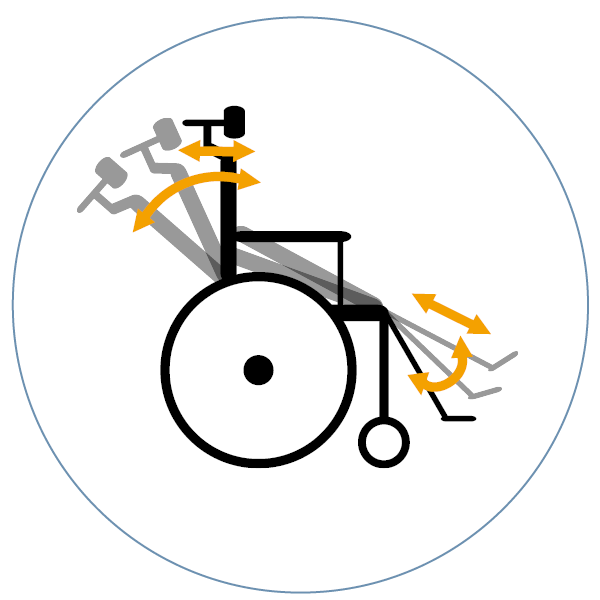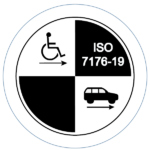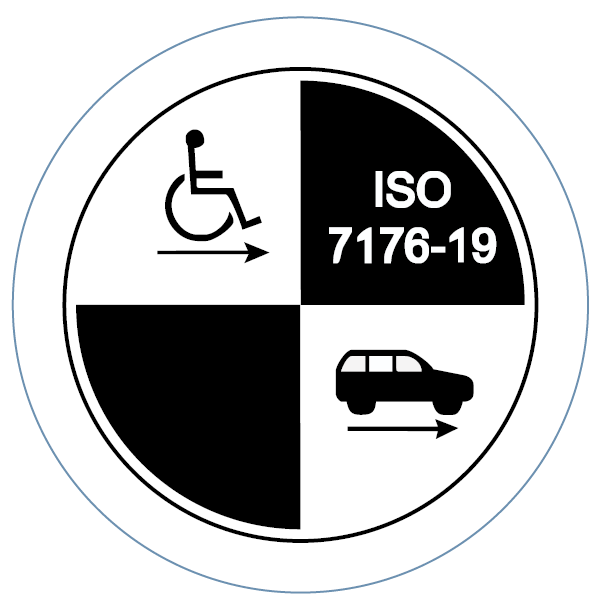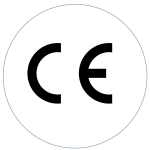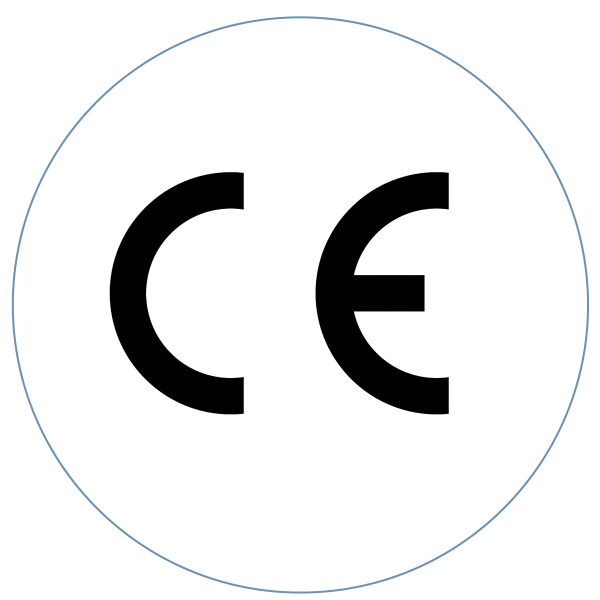 Lägg till för att jämföra
Varför välja denna Netti?
Konfiguration
Specifikation
Videor
Ladda ner
Reservdelskatalog
Unique seatplate with pressure relieving well
Pressure relief
For the Netti AdaptPro, we have created a new seatplate with various advantages for long time seating.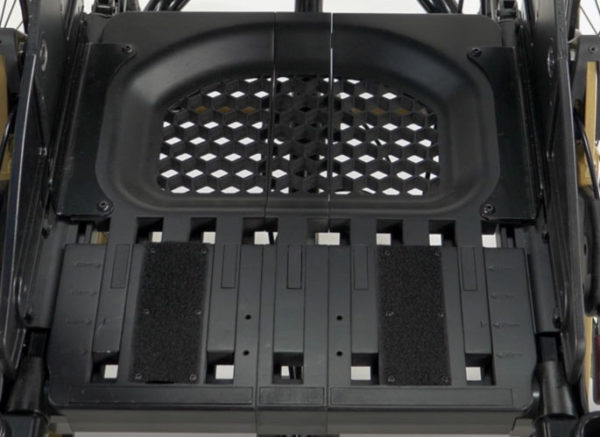 A seat plate well ensures pressure relief under the sitting bones and helps decrease long-term skin risk and aids sitting stability. The perforated surface creates ventilation and reduces humidity while being hygienic as it is easy to wipe. A good microclimate is important in the prevention of pressure ulcers, as damp skin sticks more easily to fabric, creating friction and rubbing.
20% lower peak pressure
With the new design of the seat plate we have optained a significantly lower peak pressure on sitting bones compared to a solid seat plate. Our studies have shown that there is more immersion due to the shape of the seatplate. There is also a clear reduction in peak pressure and more importantly, the pressure has moved more forwards - away from the sensitive area around the coccyx and the ischial tuberiosities.
Measurement 1                                                 Measurement 2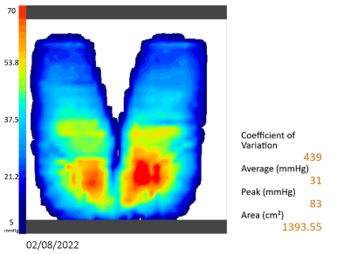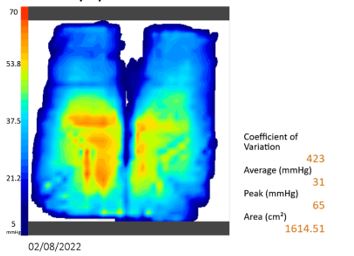 Measurement 1 is from a solid seat plate with Netti Uno seat cushion, at 0-degree tilt, 80 degrees recline and 53 cm seat height from floor to top cushion. Measurement 2 is from a Netti AdaptPro seat plate with Netti Uno seat cushion, at 0-degree tilt, 80 degrees recline and 53 cm seat height from floor to top cushion.
Source: Internal measurements with pressure mapping system XSensor.
The good sitting position is thereby supported and maintained. The result of the measurement shows less pressure on vulnerable areas such as the tailbone and seat bones. Netti AdaptPro uses our well-known Netti Seating System with pressure-relieving seat cushions and our back cushions in different designs according to the user's needs.
Reduced shear forces protects the skin
Ergonomically correct positioned hinge points at the hip and knee joints make it possible for the user to keep the correct seating position over time – also when the seating position is changed, and the back is reclined, or the leg supports are elevated. Situations that otherwise could result in shear and sliding with the risk of discomfort and skin damage.
Correct position of the back hinge
Ergonomic back design with the correct hinge point at the hip ensures that there is no friction of the skin against the back cushion when reclined, which minimizes shear forces and tissue deformation.
Correct position of the knee
Also the user's knee joint and the leg support hinge point are the same - this minimizes the risk of sliding by use of back recline and elevation of the leg supports
Extra stability when tilted
incredibly stable and safe, even when fully tilted and reclined
The Netti AdaptPro has a unique feature with an automatically adjusted foot print. Meaning small foot print for easy maneuvering - but enlarged foot print when the chair is tilted for extra stability and safety for the user.
A compact frame and short wheelbase are often the starting points for achieving the best handling characteristics. Extended wheelbase, on the other hand, is a prerequisite for stability and security in the seat when a large tilt angle is offered. With Netti AdaptPro's patented frame construction, we have created the perfect balance between the two extremes.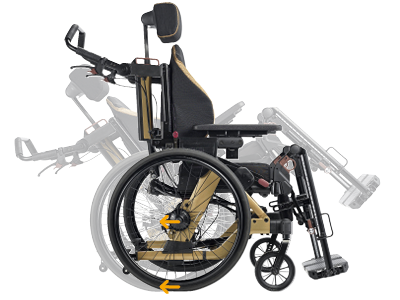 Patented wheel footprint
Netti AdaptPro's unique stability is created by the frame's wheel footprint - the distance between the wheels - as this is automatically extended from 375 mm to a full 465 mm when the chair is tilted 30°. At the same time, the length of the anti tipper is automatically adjusted. Netti AdaptPro is offered with a total tilt angle of 30°- a prerequisite for creating variation in the user's sitting position and thus enabling the user to sit longer in the chair.
Maximum variation and relief
30° tilt and 87°-133° recline
Netti AdaptPro is equipped with several well-known but also new ergonomic solutions for the angular adjustment of the back, arm and leg supports.
Tilt and recline are the basis of a comfort wheelchair and allow the user to vary sitting position over time, maintain stability, stimulate ADL (Activities of Daily Living) and protect the skin. Clinical studies show that the use of tilt and recline can help reduce shear and sliding.
Bio-dynamic arm supports
The wheelchair's arm supports are bio-dynamic that follow the seat angle as they are mounted on the back itself and thus follow the back when reclining, giving the user security and support for the arms in all positions. This provides better support and pressure distribution.
Even better contact between user and caregiver
One-hand operated handles
Netti AdaptPro supports the close contact between user and carer during positioning. The handles for tilt and recline are easily adjusted with one hand, when standing by the side of the wheelchair. This enables eye contact and gives the user a feeling of safety during positioning.
The new tilt and recline handles, revolving arm supports,
and readable scales make everyday life easier for family and carers whilst providing an engaging experience with the user.
Read-off scales makes it easy to handle

On our Netti Grandis leg supports you will also find the red markings of the control points, which together with the easy-to-read adjustment scales of the control points, make use intuitive. The patented tapered extension pieces ensure easy installation of the leg supports. The footplate design with angle and depth adjustment ensures that asymmetric foot positions can be delivered and supported safely and securely. Optional footboard, foot box, padding and amputation leg supports are available.
Who will benefit from this wheelchair?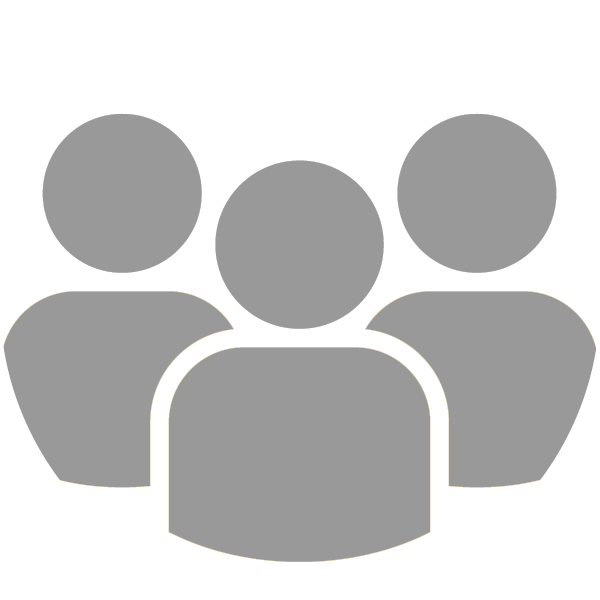 The Netti AdaptPro is easy to adapt to the individual user as it comes in many seat widths, offers a lot of adjustment possibilities and accessories. It's for users with even complex demands.
For users with specific challenges like e.g.:
Postural challenges
Assymetries
Loss of stability
Tendency to slide
Skin challenges
Need of relaxation in chair
Multiple sclerosis
Brain injury
Neurological diseases
Highlights
Designed for comfort and stability
Revolvable arm support that follows the back angle
Easy to manouver
Extrem stable
Patented design solutions
Solid Netti Grandis leg supports
Easy and intuitive handling
Many included options as standard
Turning radius from 500 mm (without leg supports)
= Standard konfiguration
= Option
= Inte möjligt
Vinkelreglerbara benstöd med vad- och fotplattor:
Abduktion för benstöd +50 mm:
Netti Dynamic sittplatta:
Olika alternativ för ryggdyna:
Bälten och selar för överkropp
Bäckenstabilisator och andra bälten från Bodypoint:
Selar för överkropp från Netti och Bodypoint:
Höjd- och djupjusterbara armstöd:
Aluminium huvudstödsfäste:
Netti Dynamic sittplatta:
Hygieniskt Easy Care överdrag:
Andningsaktivt 3D-överdrag:
Universalhållare till medicinske apparater:
= Standard konfiguration
= Option
= Inte möjligt
Specifikation
Please note the possible conflict between Netti Grandis leg supports if adjusted in 90° and the front castors, if at the same time the chair is adjusted to the 2 smallest possible seat depths and the seat plate is horizontal.
Read more about the choice of gas cylinder strengths.
= Standard konfiguration
= Option
= Inte möjligt
Sittbredd:
350, 380, 400, 430, 450, 500 mm
Sittdjup:
350 - 400 = 355 - 455 / 430 - 500 = 405 - 505 mm
Möjliga rygghöjder:
515 - 625 mm
Möjlig sitthöjd uppmätt till sittplattan:
417 (447) mm
Rullstolens totala vikt utan kuddar:
51 kg
Max. användarvikt:
135 kg
Max. användarvikt för biltransport:
135 kg
Ryggvinkel:
87&deg - 133&deg
Benstödslängd med standardbenstöd:
320 - 680 mm
Bredd läggs till sätet med standardhjul:
232 mm
Totallängd med standard benstöd:
1280 mm
Armstödets höjd (från sittplatta till armstöd):
265 - 375 mm
Tillåten smo sittplats i en bil:
= Standard konfiguration
= Option
= Inte möjligt
Videor
Introduction to the Netti AdaptPro Family
Reservdelskatalog
Här hittar du en reservdelskatalog för den Netti rullstol du tittar på just nu.
Observera att nedladdningen kan ta upp till 2 minuter och att katalogen innehåller cirka 250 sidor. Sidorna är indexerade och du kan använda PDF-sökverktygen för att söka efter artikelnummer eller reservdelsnamn.
Onlineversionen erbjuder mer information som vikt, EAN-nummer, ytterligare information och filter- och sökfunktioner.
Kontakta oss gärna om du har några frågor.

Mobility

Skin protection

Socializing