Change of design for back cushions from seat width 550 mm
During 2020 our back cushions Netti Smart, Netti Stabil and Netti SuperStabil in the wider seat widths from 550 mm will undergo a changed design and come as one piece backs.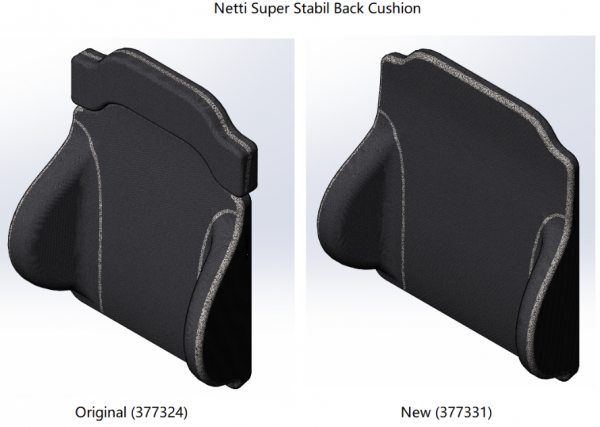 At the same time we have met requests from the market to have a larger overlap on the backflip of our cushions. This means that the upper back flip has changed from 350 mm to 390 mm and the lower back flip from 235 mm to 390 mm. With these changes it is now easier to adjust the cushion to the chair. Maybe you do not know our cushions well or have not paid attention to the special back flip – here you have the advantages: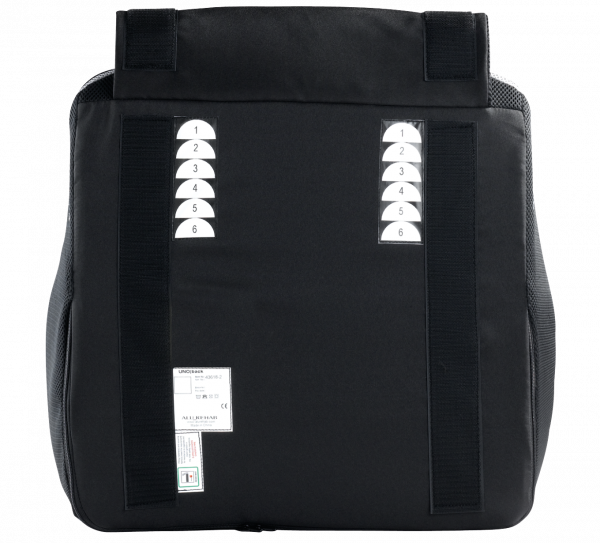 There is a measurement system with six crescents at the back of the backrest. This ensures that the cushion can be re-placed correctly and easily by a helper when the cushion was removed to be washed, for example.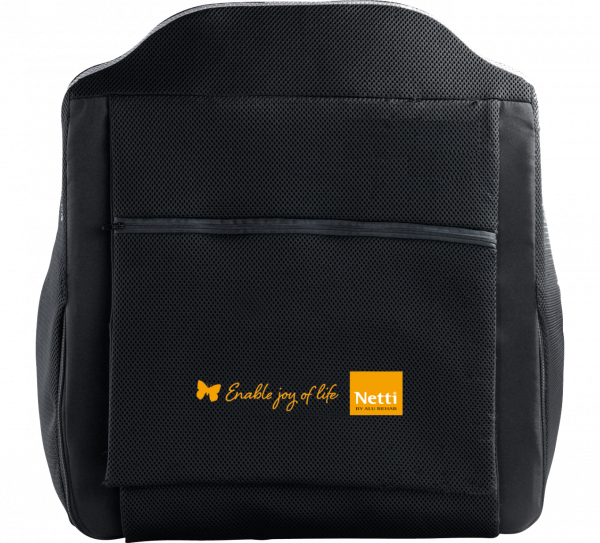 Two rear flaps with velcro that hold the pillow so it does not change its position. This makes the chair look chic also from behind. Integrated storage bag The lower flap can be folded down to cover the gap between the back and seat cushions.
You find the back cushions here: