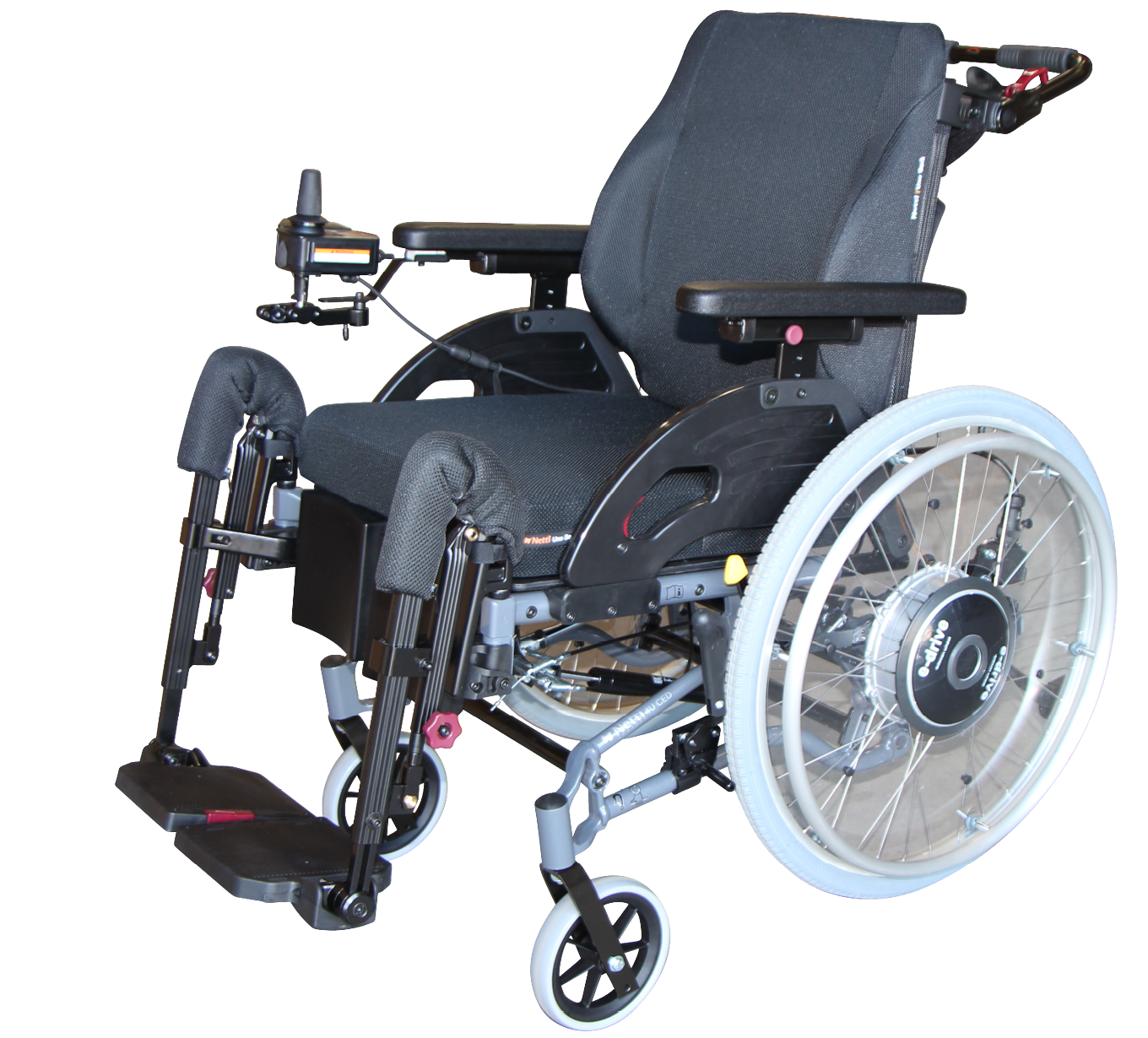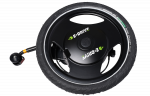 E-Drive
Easy propulsion with joystick or attendant control.
Experience the freedom of E-Drive and make your everyday life easier. It can be controlled easily using a joystick or be equipped with controls for attendants. E-Drive is equally suited to indoor and outdoor use.
The E-Drive allows individual customization, which adds quality for the user. You can easily adjust parameters for acceleration, speed reduction, turning sensitivity, joystick sensitivity or the three different driving styles: sport, standard or soft, using the joystick or computer software.
For further details and to order, please use the order form found under the tab "downloads".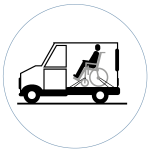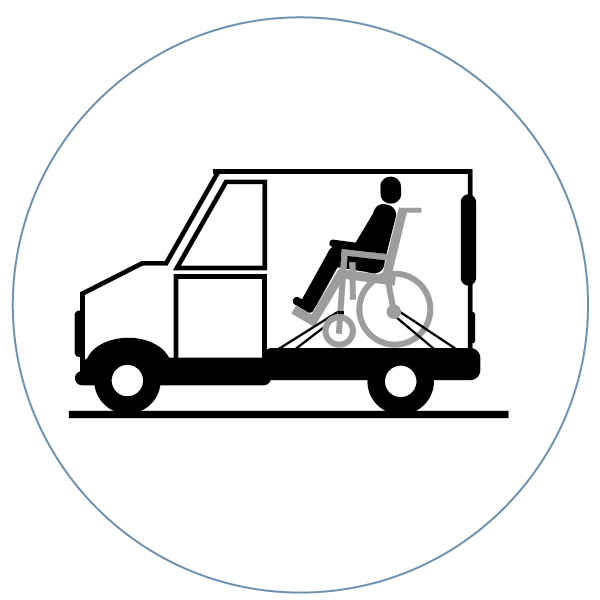 Hvorfor velge dette?
Passer det med rullestolen min?
Videoer
Last ned
Make your everyday life easier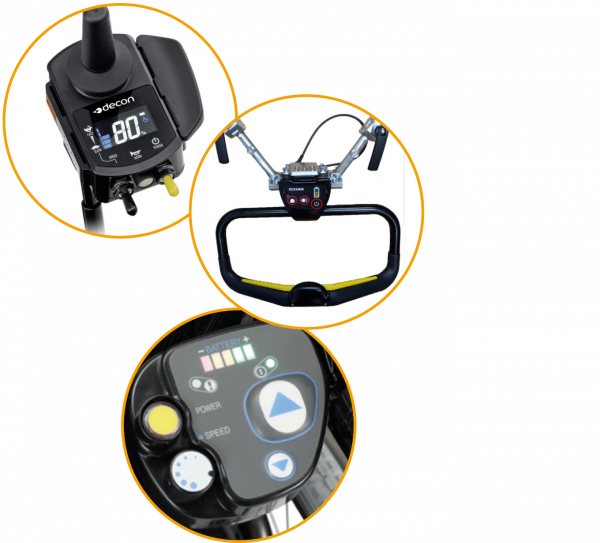 E-Drive will give you more freedom and make your everyday life easier. The many configuration options secure an optimal driving experience and handling. The chair is easily driven - indoor as well as outdoor.
It is available in a standard version for max user weight of 125 kg and a heavy duty version for a max user weight of 150 kg.
Motor Yamaha motors: 24V 120W
Batterytype NiMH battery, 24V x 6.7Ah - range 15 kmOption: Li-ion battery, 25V x 11.8Ah - range 35 km
Wheel 7 kg
Total weight 16 kg (including NiMH battery) 17.5 kg (including Li-ion battery)
Total chair width

Netti 4U Family: Seat width app. + 230 mm
Netti III Family: Seat width app. + 245 mm (without frame extension)
Netti III Family: Seat width app. + 260 mm (with frame extension)

Wheel dimensions 16", 20", 22", 24", 26" Air pressure 6 Bar, 600 kPa
Speed 0-6 km/t
Maximum range with fully charged battery Approx. 15 km with NiMH battery
Approx. 35 km with Li-ion battery in accordance with ISO 7176-4
Fuse 30 A (flat)
Max user weight up to 125 kg
Max user weight "Heavy-duty" Up to 150 kg
Rims and spokes are made from a stronger material
Max gradient 6°
CE mark Complies with EU-Directive 93/42/EEC
Joystick Contactless sensing by single-chip
Standard fitted on right side on a swing-away arm.
Force alteration By optional spring (for individual optimization)
USB charger Auxiliary USB port (5V, 500 mA max.)
Display device LCD (Vertical aligned)
Parameter setting Onboard (joystick) / via PC (Smart Tune)
Battery charger 100 to 240V AC, 50/60Hz (standard)
A power converter for car is available as accessory.
Rated power 37V. 26A (when charging)
Charging time Normal charging time approx. 2-3 hours
What do I get when I order E-Drive?
Two motor-driven wheels in size 16", 20", 22", 24" or 26"
Two anodised aluminium push rims
Anti-tip
Easy programming via a joystick
Battery + battery charger
A battery bag is included when you choose a battery that fits under the seat or behind the seat back
User manual
Two-year warranty