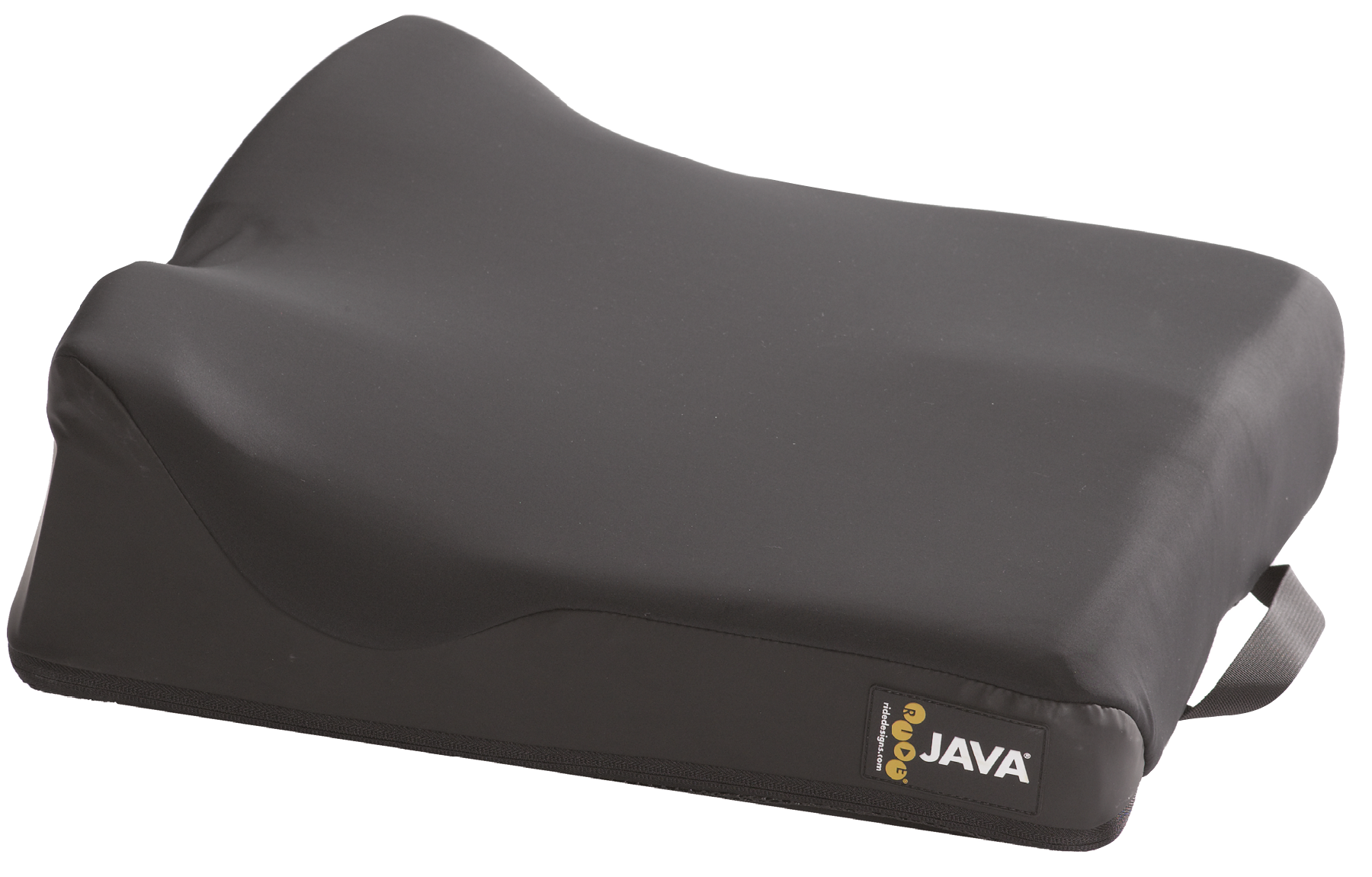 Ride Java Seat
Safe and stable support of low risk areas and off-loading of high risk areas.
Reduces buildup of heat and humidity. Very high sitting stability. Also for users with medium to high skin risk.
Moderate to severe skin risk
Sizes from 350 mm to 500 mm
Varer å bestille
Hvorfor velge dette?
Passer det med rullestolen min?
Greater sitting stability and function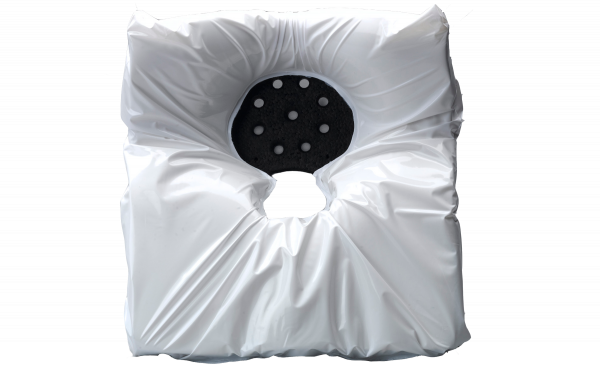 While conducting the pressure mapping study, Dr. Crane (Department of Rehabilitation Sciences, University of Hartford, Connecticut) also measured sitting stability and discovered improved sitting stability on the Java Cushion as evidenced by significantly increased functional reach both to the left and right.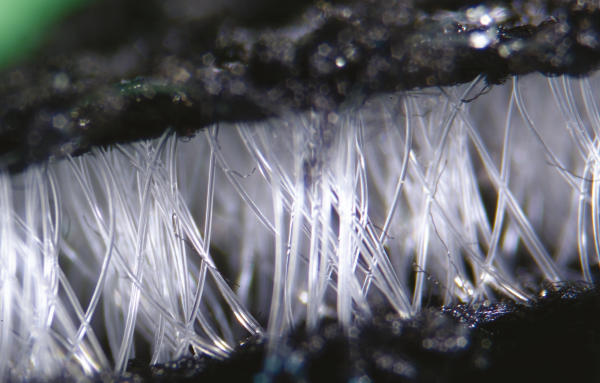 A vented base design, contoured top foam, and a breathable spacer mesh fabric cover (detail at right) work together to help keep skin cool and dry.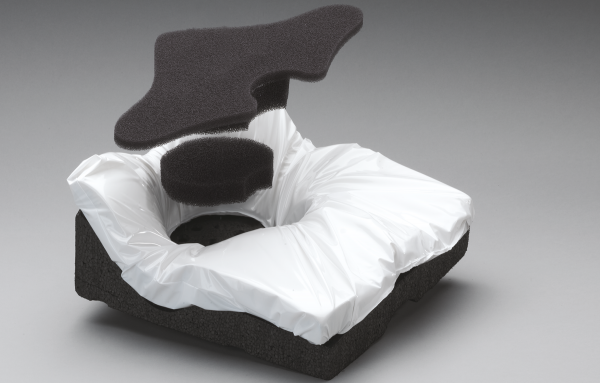 For the best possible pressure, heat, and moisture management, Ride Designs recommends use of the Java Cushion without well inserts.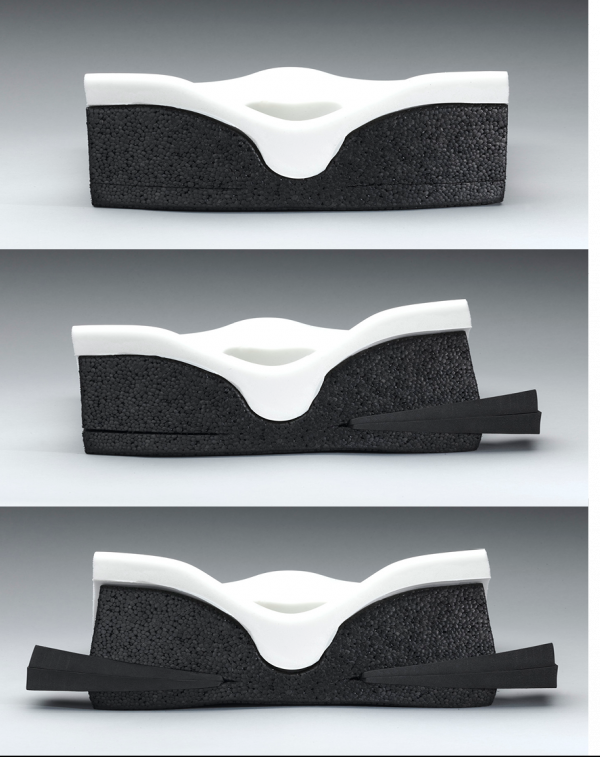 Ride CAM wedges adjust the cushion for ischial clearance. Insert wedge(s) as needed, then trim them flush with cushion base.
Use CAM Wedges asymmetrically to help level a flexible pelvic obliquity. Use CAM Wedges symmetrically to promote more upright posture and decrease ischial pressure.
Lower Extremity Support
Optional medial and lateral thigh support accessories are interchangeable. Use between the legs to reinforce the medial thigh contour, or on the side of the legs to create a lateral thigh support. Simply configure the accessories to achieve the desired lower extremity alignment, then trim to fit.
Soft, breathable well inserts (optional) can be used to adjust the Java Cushion for ischial loading and improved comfort.
Who can benefit from Java Seat?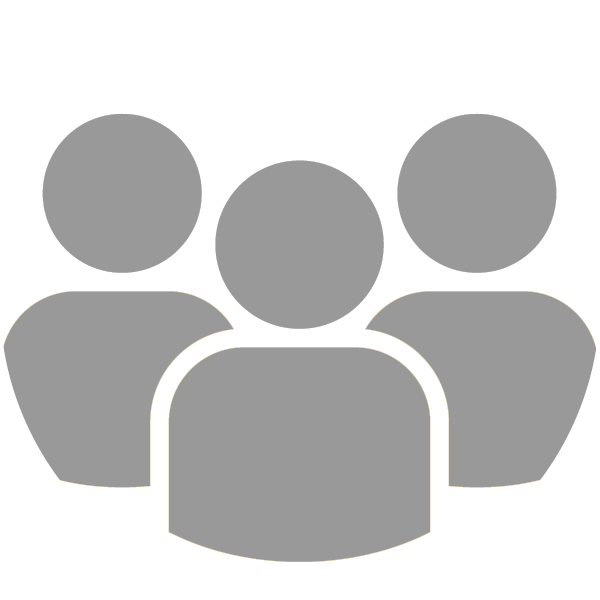 Works well for the growing and developing child or in support of people with stroke, brain injury, incomplete SCI and the elderly.
Skin indicators
Moderate to severe skin risk
Mild to severe muscular atrophy
Normal to absent sensation
Incontinence protection
Postural indicators
Pelvis levels relatively easily or, through cushion adjustment with available accessories, can achieve balanced seated alignment
Moderate to severe posterior to anterior pelvic tilt
Strong tendency for sliding forward on cushion
What pressure mapping reveals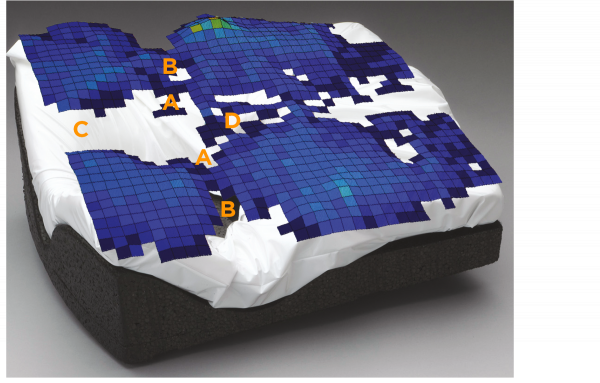 Two recent university-level research studies provide compelling evidence in support of Ride Designs' Java Cushion's off-loading philosophy.
Safe and stable support of low risk areas and off-loading of high risk areas:
a. Ischial Tuberosities (ITs)
b. Greater Trochanters
c. Coccyx/Sacrum
d. Perineum(Groin)
Highlights
Controls position for improved balance
Lower pressure